Aquaculture
Bến Tre: Marine species are seriously impacted by drought and salinity intrusion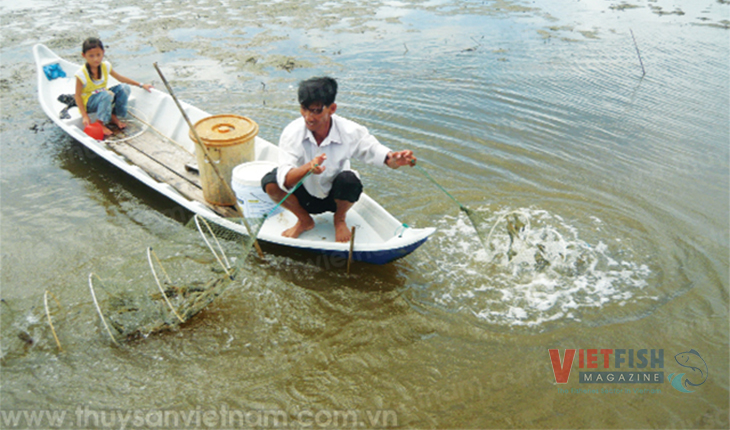 More than 3,000 hectares of extensive and rotation farm of giant tiger shrimp and close to 1,500 hectares of growing ponds of pangasius, catfish, and bighead carp are seriously impacted by drought and salinity intrusion, according to the Bến Tre provincial Agriculture and Rural Development Department.
The local government says that salt water intrusion has resulted in poor feed intake, slow growing and mortality in farmed species. As many as 30% of damage has been recorded in nearly 1,000ha of giant tiger shrimp farm and 400ha of pangasius and bighead carp farm, leaving a loss of 80 billion dong, mainly in Thạch Phú, Giồng Trôm and Mỏ Cày Nam districts.
Mỹ An and Thạnh Phú districts have around 330ha of extensive farm of giant tiger shrimp, 80% of which is suffering from damage. Local farmers say that the historic salinity intrusion four years ago just caused slight damages, not like this time.
VFM