Aquaculture
Vietnam develop freshwater fish cage culture sustainably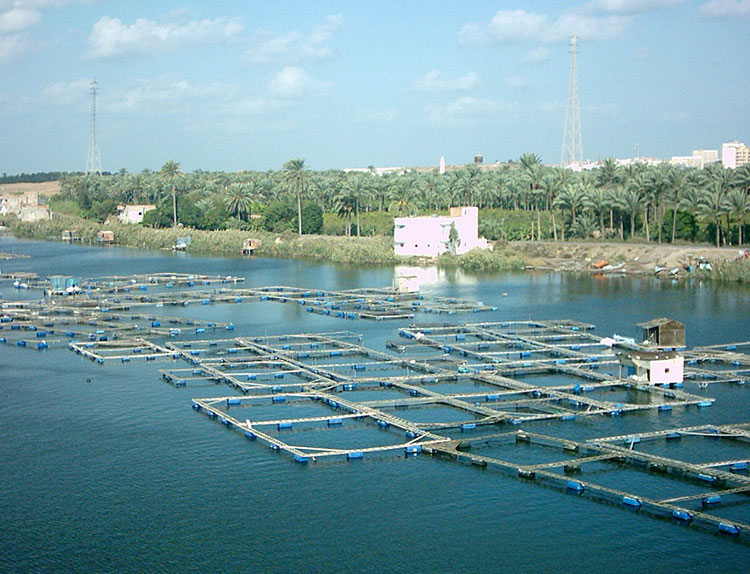 With advantages in freshwater surfaces, farmers in many localities have developed fish cage culture. Different kinds of fish with high quality and productivity have been stocked upon close cooperation with companies so as to assure stable sales, bringing in high economic efficiency.
Vietnam has started freshwater fish culture since the 1990s of the 20th century. Freshwater fish culture has been quickly developed in different models since 2010. Accordingly, growing models have been improved to suit different conditions of localities and different species so as to 
The Hải Dương provincial Center of Agriculture Extension said that local fish cage culture has been developed in both quality and quantity, mainly in Thái Bình and Kinh Thầy rivers. Some places own a large number of cages include Hải Dương city, Thanh Hà, Tứ Kỳ, and Nam Sách districts. In mid 2021, the province had 7,040 cages owned by 451 households.
The fish with high growth speed and economic value such as crispy carp, hybrid carp, sardines, catfish, bagridae, red tilapia, and black tilapia are paid special  attention. Besides, sturgeon have been reared experimentally.
Hưng Yên, where Hồng and Luộc rivers go through six districts and cities along the 90 km road, has a large potential in surface water aquaculture.  
Bắc Ninh has 160 households related to river fish cage culture, with a total of 2,267 cages, producing 6,235 tons valued at VND 342 billion. Cages are mainly located in Lương Tài, Gia Bình, and Quế Võ, accounting for more than 70% of local cages.
According to statistics, each cage can produce 4-6 tons, valued at 40-80 million dong on average, while it is 6.1 tons/ha in the earthen pond. Households related to black carp culture can earn a profit of 180 million dong/cage/crop; households related to crispy carp culture can earn 181 million dong/crop; those related to yellow catfish can earn 146 million dong/crop, and those related to grass carp can earn 56 million dong/crop. 
However, farmers may face some difficulties such as planning, different methods of management, spontaneous culture, resulting in asynchronous planning in aquaculture. Moreover, water pollution and disease outbreaks have affected the growth and development of fishes, and quality of products. Sales market totally depends on traders. Prices are fluctuating and a huge investment cost is required due to the lack of value chain models. Local farmers are not well trained, resulting in shortages in applying techniques and science.
For high economic efficiency of freshwater cage culture, localities must plan farming areas and cages to prevent the number of cages exceeding the regulation. Moreover, trade promotion must be boosted, trademarks should be built in association with traceability so as to facilitate sales, consumption and advertisement of local products. Value chains should be encouraged between enterprises and farmers; or cooperatives and groups should be established to create favorable conditions for fish cage culture in the development direction of improving product value attached with the sales market.
VFM