Aquaculture
Vietnam tightens quality control of shrimp broodstock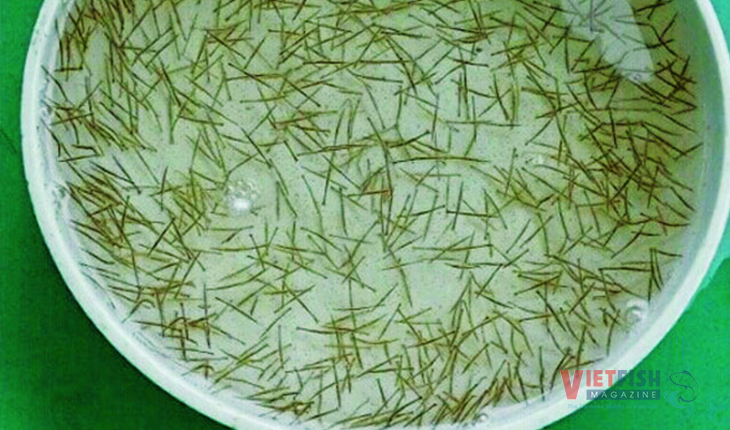 Shrimp broodstock in the intelligent management system in Vietnam can be imported or caught from the ocean. Vast majority of broodstock of black tiger shrimp is wild caught while broodstock of white leg shrimp are mainly imported from abroad.
Due to small-scale operation, many broodstock producers have to buy Nauplii larvae from facilities that are specialized in Nauplii business. This prevents them from learning and comparing the quality of broodstock among suppliers. Nauplii from selected broodstock must be much better than that from the unknown.
Quality of post larvae is specially paid attention by local authorities and farmers as information of quality and origin is usually unknown to post larvae buyers. Thus, they just come to credible places or where they are acquainted. A change only happens when they had a problem with the former seller from the last season or post larvae is run out of. Even at the peak time of the season, buyers in need do not know where to buy post larvae while sellers are struggling to make deals under unpopular trademarks.
In Vietnam, survival rate of commercial shrimps over total produced post larvae reaches 24-25%, showing low productivity of shrimp sector and making it difficult for local shrimp sector to compete against other countries. Post larvae production in Vietnam faces multiple challenges with the biggest one being lack of information connection and feedbacks of quality of broodstock, Nuaplii, post larvae and commercial shrimp.
Beside this, the Directorate of Fisheries and local authorities are struggling in managing more than 2,000 post larvae nurseries and hundreds of thousands of commercial shrimp facilities. The documentary management system is slowing down the comparison and verification. Feedback is so necessary that all producers want from their customers if they want to figure out what needs to be done for completion and quality improvement.
For that matter, CSIRO is helping the Directorate of Fisheries to build an intelligent management system (CSI) which updates selective information related to original broodstock and post larvae quality during the production. With CSI, buyers of broodstock, Nauplii or post larvae can evaluate quality and give their feedback to the management agent. CSI is expected to be put into test in 2020 and useful to Vietnam's shrimp cultivation.
VFM