Aquaculture
Đồng Tháp: Tháp Mười district plans to produce 50 million frogs per year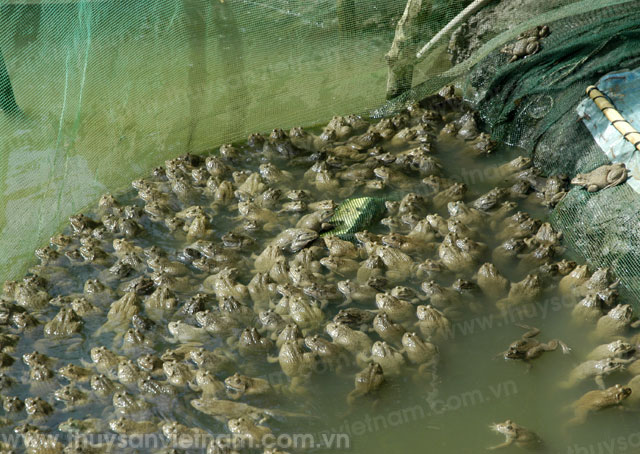 Tháp Mười district People's Committee in Đồng Tháp province has just issued the plan to develop the frog sector up to 2025 with an aim to build a steady farming area and boost the supply chain and consumption, bringing the highest profit to farmers.
According to the plan, the district will produce 50 million frogs per year from the 60ha water surface. There will be one or two businesses related to frog preliminary treatment and processing signing sales contracts with farmers and at least two frog products being granted three stars upon the OCOP.
The district will provide farmers with further instructions and help them approach science and techniques in aquaculture and postharvest. Production organization will be boosted based on a value chain, from the supply of input materials to the sales of products.
Besides, farmers will frequently be provided with training courses related to effective production process, safe production, and production upon requirements given by buyers. Effective, eco-friendly, and food safety based farming models will be multiplied. Organizations and individuals will be helped with the knowledge of food safety and confirmed for satisfaction of food safety. The district will attract and call for projects related to investment into high capacity frog processing and preservation facilities so as to provide fresh frogs to processing factories and supermarkets.
According to Tháp Mười district People's Committee, the districts has 3,104 frog raceways owned by 278 households, mainly located in Mỹ An district with 728 raceways/55 households, Mỹ An commune with 625 raceways/58 households, Mỹ Đông commune with 591 raceways/24 households, and Láng Biển commune with 420 raceways/16 households.
VFM