Fisheries
ASEAN boosts cooperation for fishery development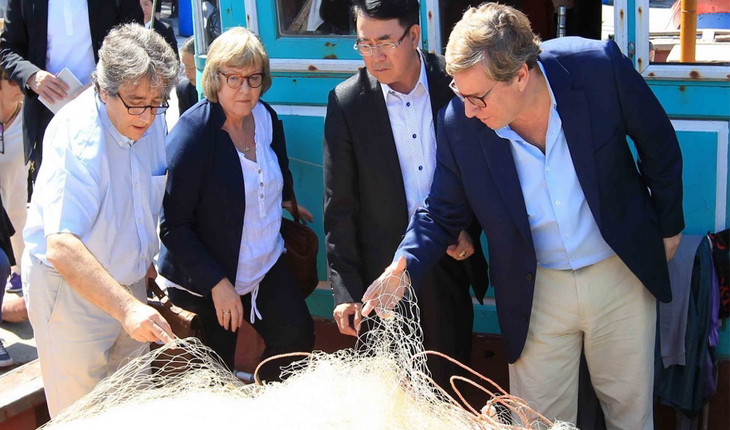 Fishery is one of twelve majors/fields that ASEAN has put priority during its integration with four main subjects: food safety, research and development, human resource development, and information sharing.
ASEAN has favorable conditions to boost marine exploitation and aquaculture and has full potential for economic development, food security and social security assurance. However, its member countries are experiencing fishery industry to change from traditional and small sized fishery to modern, industrial and sustainable one.
ASEAN countries have come up with major innovation to build a scheme for developingmutual fishery industry for modern, sustainable, responsible and effective assurance.
During the ninth ASEAN Shrimp Alliance on early July in Đà Nẵng, representatives exchanged problem to fight against illegal, unreported and unregulated fishing (IUU) to implement its regional plan of anti-IUU fishing and tight cooperation among ASEAN members.
The 27th meeting of ASEAN sectoral working group on fisheries (ASWGFi) held in Vietnam on June ratified major policies in fishery development within 2019-2020. All ASEAN members agreed on establishing ASEAN Network for Combating IUU, (AN-IUU) with its main purpose of sharing information, enhancing management capability and fighting against IUU fishing.
Besides, they agreed to study the possibility of general policies in ASEAN's fishery industry to galvanize mutual support of members who hope for modern, responsible, sustainable, and effective fishery.
During the ASWGFi, ASEAN member countries discussed with regional and international organizations like FAO (Food and Agriculture Organization), SEAFDEC (Southeast Asian Fisheries Development Center), NACA (Network of Aquaculture Centers in Asia-Pacific), JICA Japan and representatives from EU and Australia to exchange information and reach to agreement of matters related to cooperation and fishery development in Southeast Asia,contributing to buildsustainable fishery and assure food security among ASEAN countries.
VFM