Fisheries
Vietnamese products impressed Seafood Expo North America 2023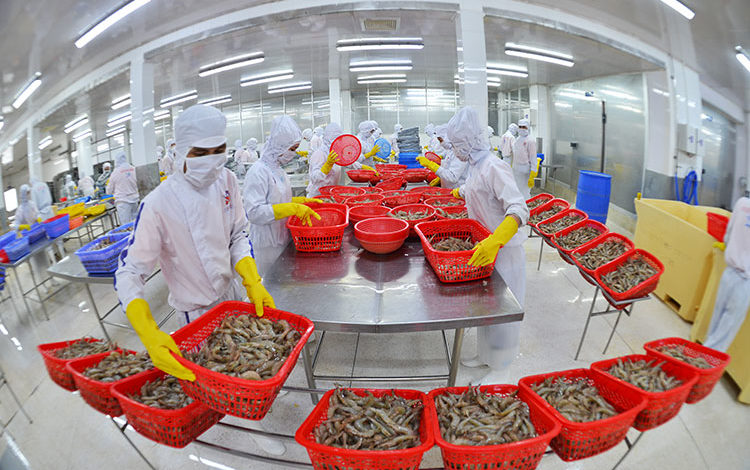 On March 12, the Seafood Expo North America was opened in the Boston Convention & Exhibition Center in Massachusetts (America), attended by hundreds of top businesses in the field of seafood processing and exporting. Vietnam's stalls left a good impression.
VASEP said that 17 Vietnamese businesses attended this expo. The expo is in the frame of "National level program of Trade promotion in 2023" which is designed to help small and medium enterprises approach and penetrate into one of the most demanding markets in the world. Leading seafood businesses of Vietnam related to pangasius, shrimp, and aquatic products participated in the expo, together with the first-time attendees.
Attendees display and provide most of the aquatic products and services highly consumed in the North America market, including fresh fish and seafood, frozen fish and seafood, hi-end seafood, processed and packed seafood, processing machines, packaging equipment, shipping services and other services related to aquatic products.
Chairwoman of VASEP Nguyễn Thị Thu Sắc said that lots of Vietnamese businesses attended the expo in the hope that they could advertise their products, promote their trademarks, and "return" to the North America market after the interference of Covid-19 pandemic.
Roosbeh Ghorban, CEO of GhorbanGlobal, one of the largest seafood importing businesses in Germanysaid that he was impressed by the scope of the expo this year and he came there to seek for new suppliers from the US and Asia markets, Vietnam included.
Roosbeh said that he was a fan of Vietnamese seafood products and GhorbanGlobal has imported seafood from Vietnam for more than 20 years.
The US is the top destination of Vietnamese seafood. In 2022, exports to the US market reached USD 2.1 billion, accounting for 20% of Vietnam's total seafood export value.
Shrimp and pangasius were the most consumed species in this market, over 39%, valued at USD 4.3 billion. Pangasius exports accounted for nearly 23%, reaching USD 2.44 billion.
Shrimp and pangasius exports rose by 11% and 51% as compared to 2021, while exports of tuna and other aquatic species reached USD 1 billion and USD 3.2 billion respectively.
VFM