Fisheries
The biggest ocean tuna catching village in Vietnam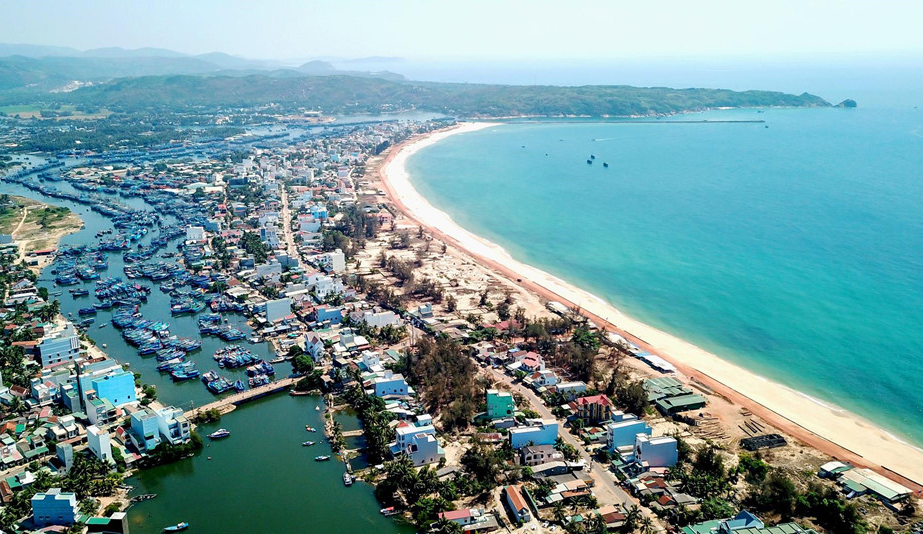 With more than 6,000 farmers involved in ocean tuna fishing, Tam Quan Bắc of Hoài Nhơn, Bình Định is considered the biggest village in Vietnam taking part in this practice. They may catch 10,000 tons of ocean tuna per year.
For a long time, Tam Quan Bắc of Hoài Nhơn, Bình Định has been famous for its title "offshore corps" with thousands of farmers taking part in ocean tuna catching. At full moon nights every month, more than 1,000 fishing boats come back Tam Quan port and sell their ocean tunas to traders.
"For each outward passage, we load 3,000 litter of diesel, 100 kg of rice and food, water, 20 kg of Japanese charge wire, over 100 fish-hooks, some inox steel hooks and four tight bamboos as fishing-lines. We use fresh purple back flying-squid to lure ocean tunas", said La Văn Nhược, who has adhered with ocean tuna fishing for more than 15 years.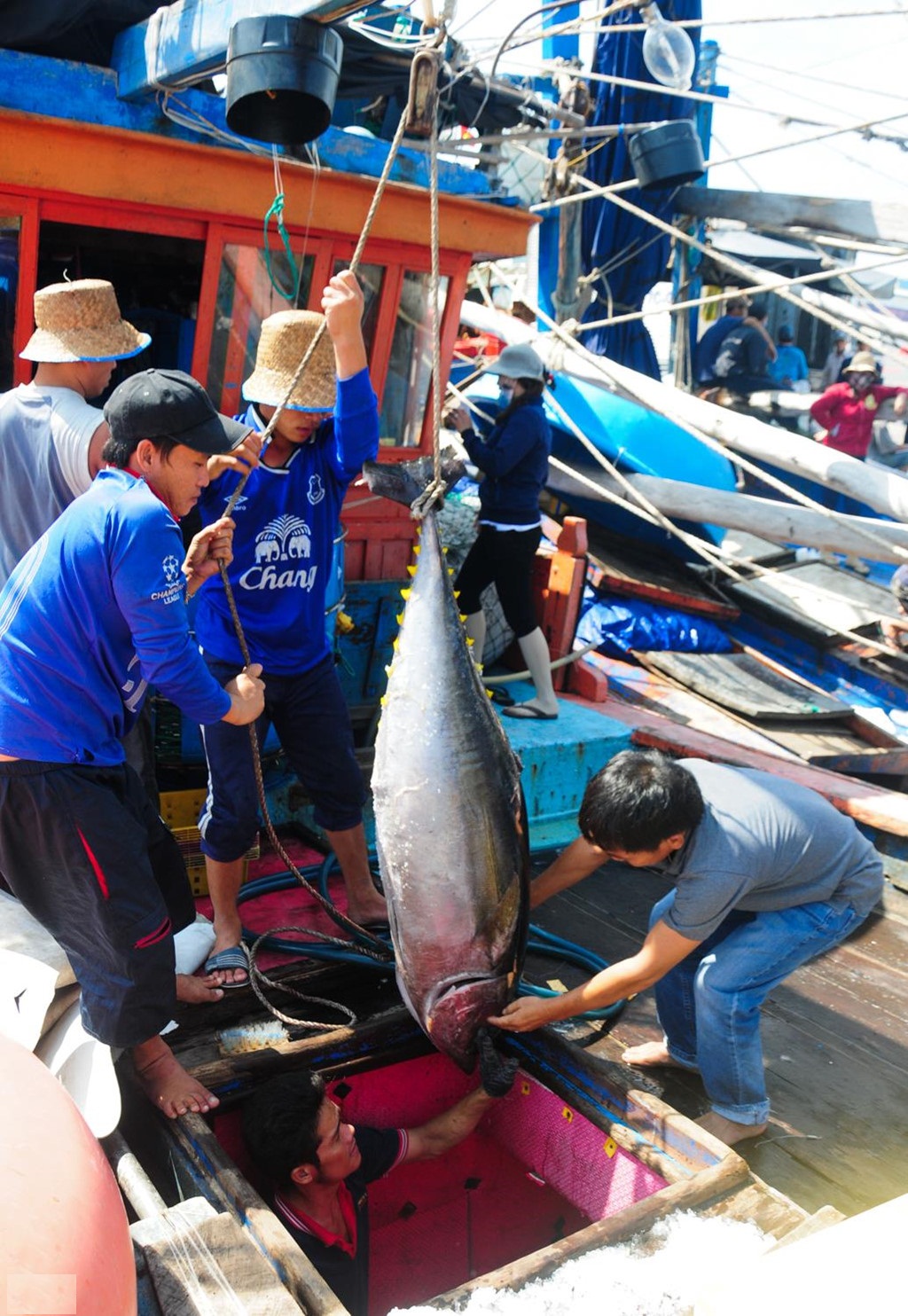 Tam Quan Bắc farmers experience eleven passages every year, 25 days. Purpleback flying-squids fitting to the hook is pulled 60-100m deep down the ocean for luring tunas. "Once the bait gets caught, it takes us 30 minutes to manage a tuna loaded up the boat", said captain Nguyễn Sang.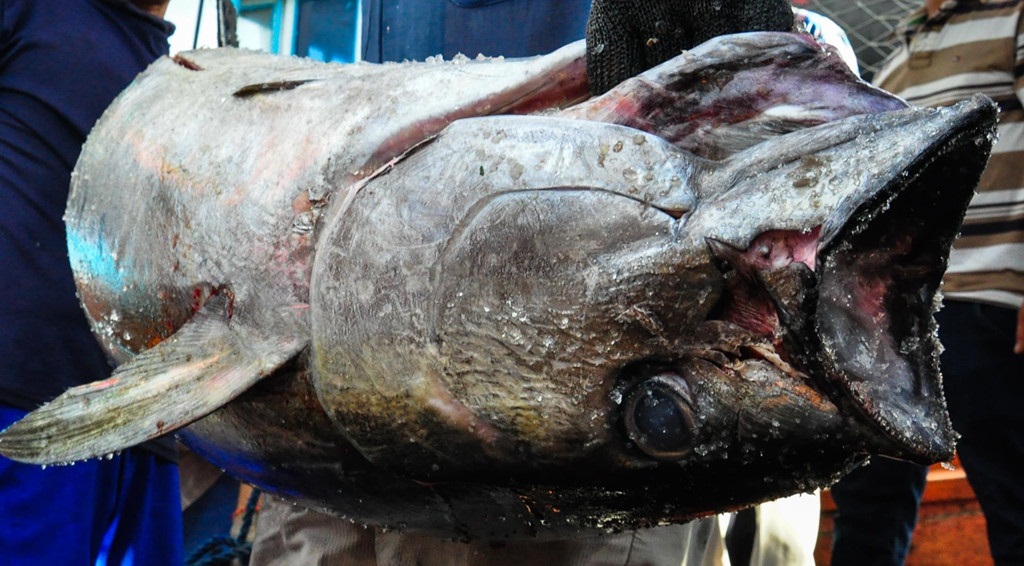 According to local farmers, among their passages they once caught a 130kg yellowfin tuna and sometimes they got luck with bluefin tuna weighing up to 200-300kg.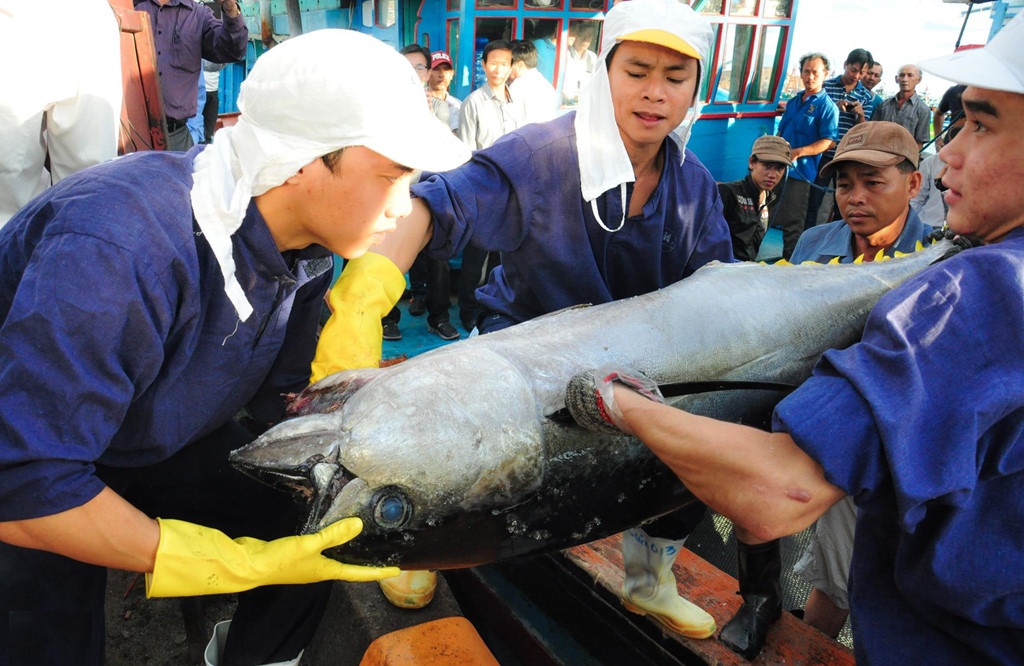 Many people team up to unload ocean tunas from the boat. The old man Trần Văn Thành shared that a so-called killing passage brought 2-3 tons of ocean tuna and earned 300 million dong from traders.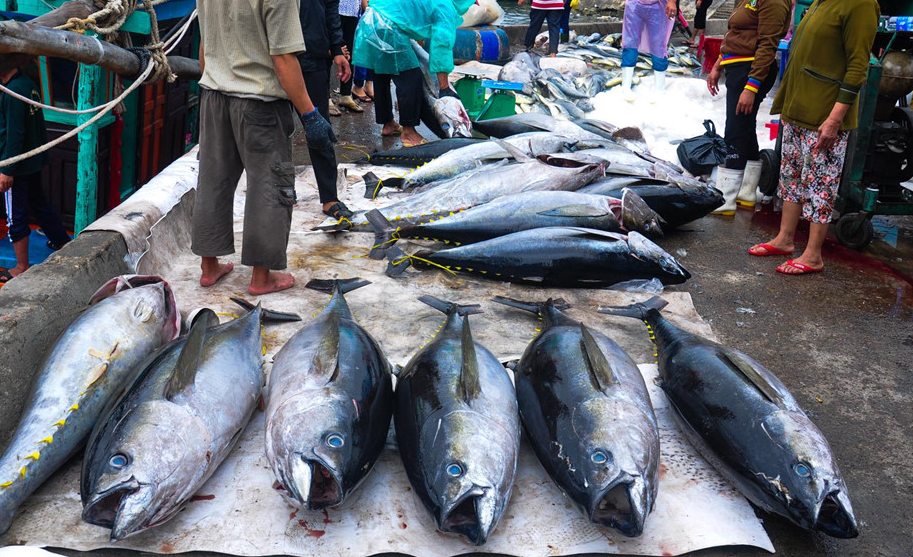 Tam Quan Bắc Farmers gathered ocean tunas on the shore of Quy Nhơn port and sell them to traders at 80,000-120,000 dong/kg, up to the quality.
Some ocean tunas are loaded to a refrigerated lorry and transported to processing factory in the Middle provinces for export.
Japangese experts take samples of ocean tunas from Bình Định Seafood Company for testing. In his talk with VFM, Vice Chairman of Hoài Nhơn district Nguyễn Chí Công said that Tam Quan Bắc had around 1,150 offshore fishing boats and more than 6,000 fish farmers, leaving harvest of 10,000 tons and revenue of 1,000 billion dongeach year.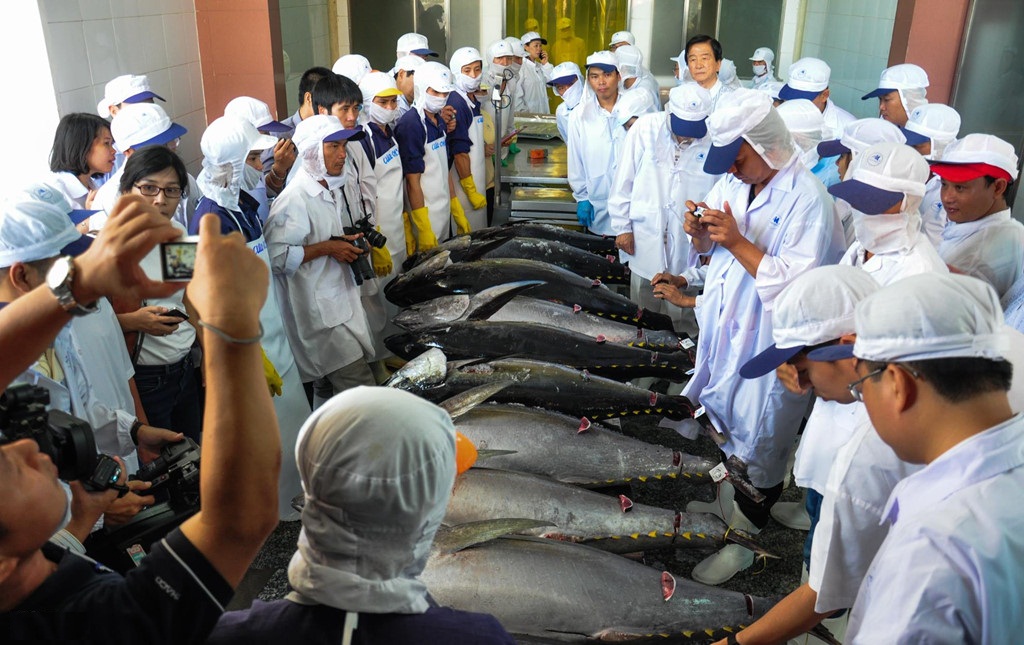 Bình Định's ocean tunas are granted code for whole round export to Japan. According to Công, not only has ocean tuna catching changed local farmers' lives but also this practice has promoted some other services like purchasing, boat building and repair, mechanics, fuel supplying services, ice freezing machines, and food.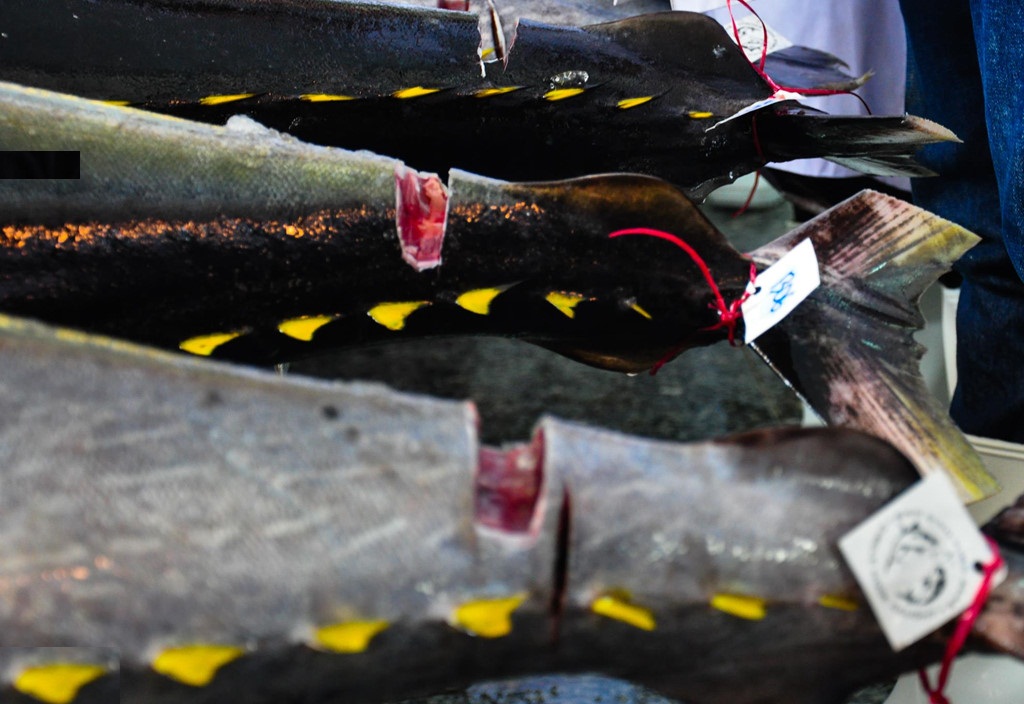 According to Vietnam Tuna Association, there are 35,000 farmers involved in tuna catching, mainly in Bình Định, Phú Yên and Khánh Hòa. Annual yield from those catches reaches 17,000 tons with Tam Quan Bắc and Hoài Nhơn (Bình Định) getting 10,000 tons and more than 6,000 farmers taking part in, making them the biggest tuna catching villages in the Middle.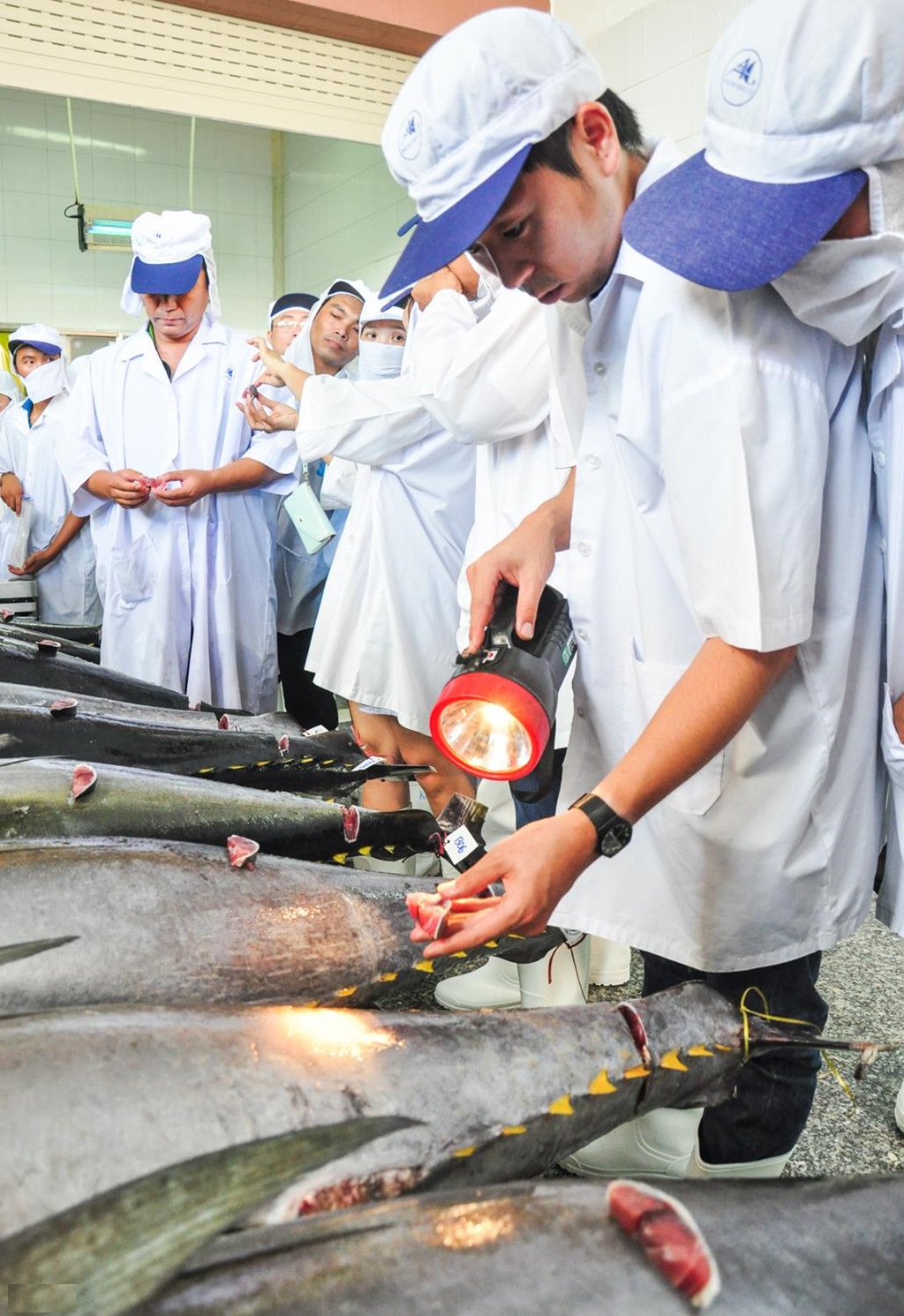 VFM