Fisheries
Bình Thuận imported more than 35,300 white leg adult shrimp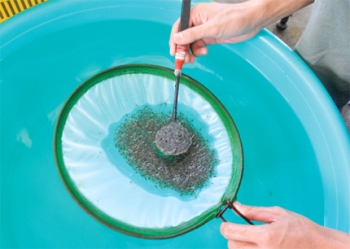 According to the Department of Agriculture and Rural Development in Bình Thuận province, since earlier this year, companies and aquaculture facilities have imported 76 crates of 35,358 white leg shrimp broodstocks, 14 crates (4,167 pcs) more than the same period last year. 
Facilities that import shrimp broodstocks already notified the Sub-department of fisheries regarding the management and supervision of timely usage of broodstocks.
At the same time, the Sub-department of fisheries supervised the change of purpose of use and destruction of 69 crates (34,212 shrimps) due to expiration date. The production of shrimp broodstocks by Viet Uc Seafood Cooperation will be strictly supervised, including 8 crates (5,600 pcs) produced in Vĩnh Tân and 4 imported crates (2,800 pcs) produced by Viet Uc Ninh Thuận Company to zone I and zone II of Viet Uc Bình Thuận.
The province has 146 facilities/786 farms of producing shrimp broodstocks in an industrial scale, covering a 24.000 m³ nursery pond. The total output of produced and consumed shrimp broodstocks has reached 15.4 billion post, equal to 63.8% of this year's plan (24.3 billion post), down 8% as compared to the same period last year.
VFM