Fisheries
Cà Mau: Work with Seafood Watch to advertise Vietnamese black tiger shrimp in the US and deploy cooperation program with Arizona university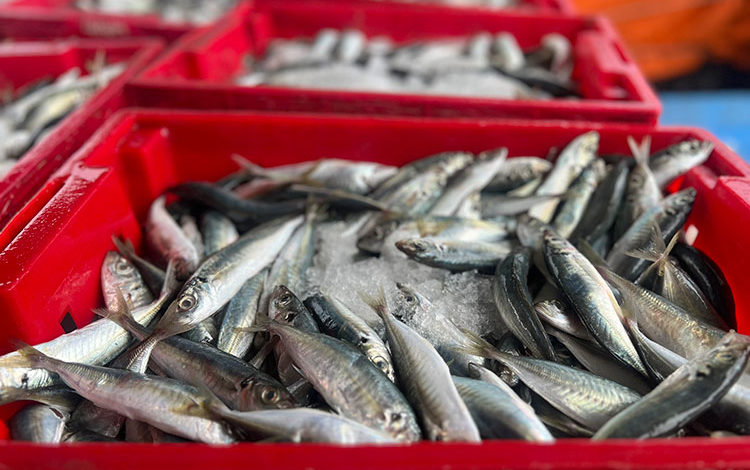 During the business trip in the US, Cà Mau delegation led by Lê Văn Sử, Vice Chairman of Cà Mau People's Committee worked with Seafood Watch (SFW) to celebrate the Conference "Sustainable black tiger shrimp from Vietnam" in Boston, the US and deployed the cooperation program with Arizona University.
The Conference aimed to advertise the sustainable black tiger shrimp culture in Vietnam and Cà Mau. Over twenty-five shrimp buyers and importers from all over the world participated. Three businesses from Cà Mau, Minh Phú, Camimex Group and Cà Mau Seafood, attended and introduced about black tiger shrimp products.
According to reports by the Vietnam Sustainable Shrimp Alliance (VSSA), SFW has worked with Minh Phú, Camimex, and CASES to rank more than 2,000 shrimp households in Cà Mau.
Lê Văn Sử asked SFW for further support to Cà Mau's black tiger shrimp sector. Accordingly, the provincial businesses in the rank will be supported to seek partners, boost sales of black tiger shrimp products that were ranked upon SFW's standards to the US market. Besides, SFW was proposed to work with Cà Mau's agriculture sector to provide training courses about criteria and software platform related to SFW's ranking so that local businesses would be encouraged to take part in.
Moreover, SFW was proposed to widen their survey scope and evaluate Cà Mau's shrimp farming area on the basis of an application platform that was trained and instructed by SFW so that more black tiger shrimp households would be ranked upon SFW standards.
Representatives of the Cà Mau delegation suggested SFW work with businesses, consumers, and other financial institutes to set up a Fund for sustainable black tiger shrimp culture. This would aim to support the sustainable black tiger shrimp community of Vietnam and other countries in the world. SFW was suggested to work with Cà Mau's agriculture sector and businesses to carry out an evaluation and reports so that a direction of development for the Organic shrimp alliance in Cà Mau would be made.
The Cà Mau delegation visited and worked with Arizona University (UA) in the US related to the memorandum signed by Cà Mau provincial department of Agriculture and Rural development and Arizona University.
After discussing, the two parties agreed to continue to perform and speed up some projects such as "Project of improving ability of diagnosing aquatic diseases" in 2023. They agreed to provide businesses and scientists with a training program related to research and diagnosing of aquatic diseases so that they would give instructions to shrimp farmers. 
The two parties agreed to prepare necessary conditions for Arizona University to establish a Training Office in Cà Mau, and create favorable conditions for Arizona University to send their experts and students to Cà Mau to carry out research programs. The provincial Department of Agriculture and Rural development will cooperate with Arizona University to build the Project of researching the biodiversity of Cà Mau's mangrove to support production.
VFM