Fisheries
Cần Thơ: Become rich with dried pangasius and fish sauce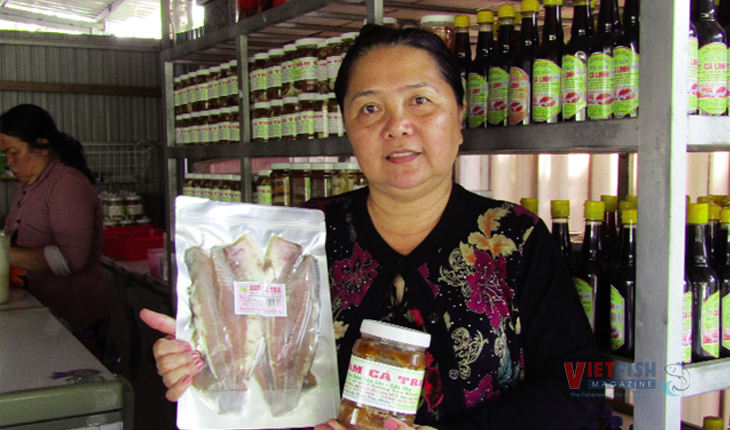 Farmer Nguyễn Thị Bích Vân, 51, in Trường Thọ 1 zone, Tân Lộc ward, Thốt Nốt district, Cần Thơ province, is taking use of the potential of organic pangasius that are farmed with high technology.
On the 50,000 m2 water surface, Vân stocks hundreds of thousands of organic pangasius using industrial feed. Water is filtered frequently by the settlement system before being discharged into the river. She established the Út Anh dried pangasius and fish sauce facility in 2016.
She shares her own way of making fish sauce from pangasius by firstly selecting healthy and good looking pangasius size from 800g to 1kg each. After preliminary treatment, those fish are mixed with white salt that she must buy from Phan Thiết city of Ninh Thuận province and then with palm sugar bought from Cambodia to make it slightly sweet. Her recipe is to produce 1kg of fish sauce from 4kg of pangasius material.
The mixture is compressed tightly in plastic tanks within 30 or 35 days, depending on the weather and then mixed with smashed good rice and some other flavors. It continues to be compressed tightly in plastic tanks within 60 or 90 days to produce fish sauce. Besides, Vân makes dried pangasius and sells them at 140,000-260,000 dong/kg. She sells more than 200kg in all types every month. Today, the dried pangasius and fish sauce made by Vân have been registered with product protection right and certified for food safety and hygiene.
VFM