Fisheries
CP Foods sees opportunities for shrimp in the global post-COVID marketplace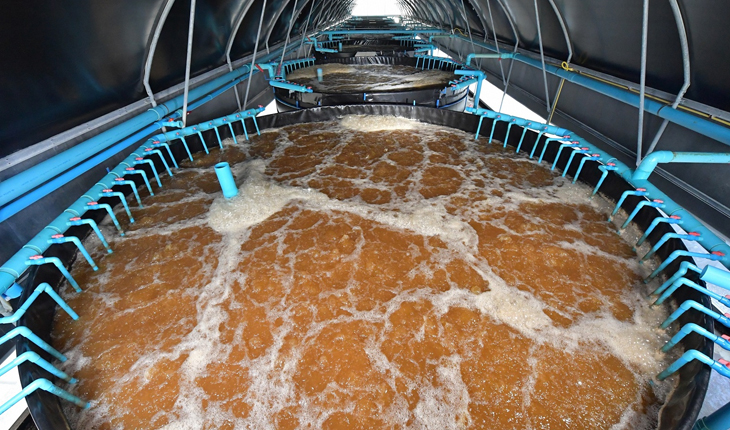 Bangkok, Thailand-based food giant CP Foods is optimistic about global demand for its shrimp products in the post-COVID-19 era.
The pandemic has changed the way people eat, with less dining out and more cooking at home. CPF said it expects that shift will evolve into a long-term trend and predicts more shrimp will be sold at retail than in foodservice categories in the future. In a statement issued 25 November, the company said this trend will benefit exporters from Thailand, Indonesia, Vietnam, which have expertise in making shrimp products successful in the retail marketplace.
CPF Executive Vice President Robins McIntosh said the COVID-19 crisis has caused an "unprecedented disruption in global food supply chain," prompting a reduction in international trade in shrimp and forcing countries to rely on their own domestic production to fulfill demand. McIntosh said he fears this shift will lead to countries increasing trade barriers to protect their domestic markets.
Homegrown Shrimp, a recirculating aquaculture system (RAS) shrimp farm being developed by CPF in Indiantown, Florida, U.S.A., will help the company access the U.S. market even in the face of potential trade restrictions, McIntosh said.
According to CPF Chief Operating Officer of Aquaculture Business Sujint Thammasart, consumers worldwide are now making increasing demands that their seafood be safe, hygienic, innovative, and sustainable, which he said fits well into CPF's product portfolio. CP Foods' shrimp farms are Aquaculture Stewardship Council-certified and its shrimp feed is produced from fishmeal certified by MarinTrust. Additionally, CPF has joined organizations inside Thailand and globally, including the Seafood Business for Ocean Stewardship (SeaBOS), the Global Dialogue on Seafood Traceability (GDST), the Global Sustainable Seafood Initiative (GSSI), and the Thai Sustainable Fisheries Roundtable to improve the sustainability of the seafood industry globally, Thammasart said. And the company is pursuing other efforts to improve its environmental bona fides, Thammasart said.
"Our aquaculture operation is working on a sustainable project aimed at reducing impact of the company's operation on the environment by targeting zero water discharge," Thammasart said.
Ho Quoc Luc, chairman of Fimex (Sao Ta), a shrimp producer and exporter in Vietnam and a direct competitor of CPF, said CPF has become a leading supplier of postlarvae shrimp and feed. The CPF-Combine Model, the shrimp-farming model CPF has been developing in Vietnam since 2016, has proved successful, and Luc said he believes CPF will be capable of upping the number of farms applying CPF-Combine Model in Vietnam to 30,000 by 2025, from about 12,000 currently, he said in a statement on 24 November.