Fisheries
Sao Ta's output of processed shrimp in Oct was half as much again as same period last year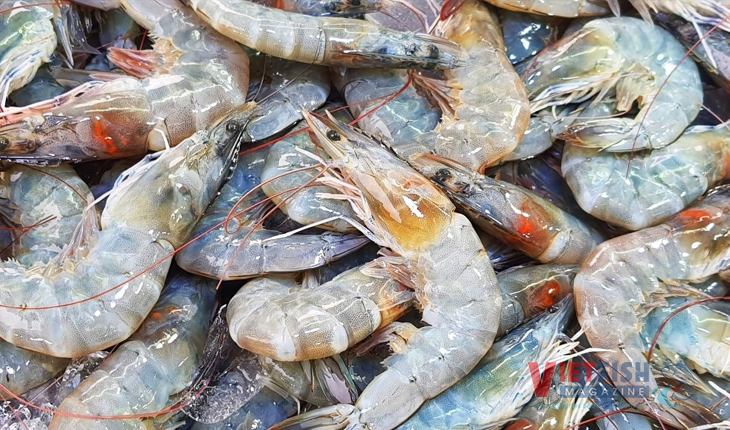 Sao Ta's revenue reached nearly $69.8 million in quarter III, climbing the peak in 25 years of business and continued to rise by 40% in October.
Sao Ta Food Joint Stock Company (Fimex, trading code: FMC) said that its process and sales thrived in October. In particular, the output of processed shrimp reached 2,119 tons in October, up more than 47% compared to the same period last year.
Sales in this month reached $22.9 million, up nearly 40% compared to the same period last year. The accumulated value of October reached 161 million, up 19% compared to the same period last year and equal to 2019's value. Sao Ta said that in November they would harvest all shrimps stocked in the second crop.
According to a public report, in quarter III, Sao Ta sold more than 6,500 tons of finished products, earning nearly $69.8 million, climbing the peak after 25 years of business.
In September, Sao Ta recorded 3,206 billion dong net revenue, up 17% from the same period last year. However, profit before tax and after tax slightly decreased by 3%, earning 169 billion dong and 162 billion dong respectively.
Seafood and agricultural products reached 13,373 tons, resulting in a 16% increase in revenue as compared to the same period last year, up to 138 million USD, equal to 3,214 billion dong.
By the end of the first three quarters of the year, Sao Ta has fulfilled 77% of the targeted revenue and 67% of the planned profit.
As stated in a public document of an extraordinary general meeting, Sao Ta has been planning to expand its business with investment into a Sao Ta Hydroelectric Power Station being an option, which will cost around 200-250 billion dong and produce around 15,000 tons/year.
The company aims to expand the farming area and build a high quality shrimp processing factory for exporting to the strategic market, EU.
Papers will be implemented upon the approval of the General Board of Directors and the factory will be built in 2021. FMC will increase charter capital up to 20% by issuing stocks for the existing shareholders to buy. It means 9.8 million stocks will be sold.
VFM