Fisheries
Farmers are more secure with the appearance of the "Chuyên gia tôm" website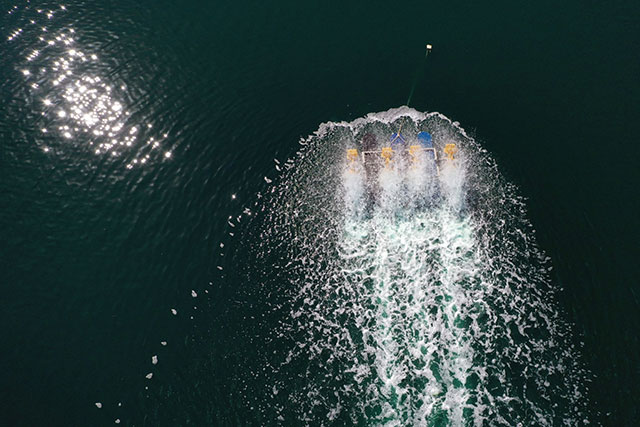 Before stocking, shrimp farmers not only rely on their own experience or references from those who have successes in farming but they also search for more information thanks to the development of information technology.
These information sources are extremely practical and beneficial; however, they also contain potential hazards. The reason for this is that shrimp farming requires huge investment, scientific and technical research, and ongoing knowledge updates from institutions with multinational prestigious certifications, such as the Institute – School for research and experiment on farming models at high-tech complexes. Typically, Việt Úc currently has hi-tech shrimp farming and production complexes, namely Việt Úc Nhà Mát (Bạc Liêu), Việt Úc Phù Mỹ (Bình Định), etc. These not only conduct shrimp farming but also spread Sustainable VUS models nationwide. 
Besides, there has not been a website that fully synthesizes and connects with farmers on all themes in shrimp farming, such as technology, method, technique, shrimp diseases, and so on.
The website www.chuyengiatom.com (Chuyên gia tôm) built by Việt Úc Corporation was officially launched to meet this urgent need.
This website synthesizes the most up-to-date information about sustainable high-tech farming models, effective farming processes and techniques, as well as disease prevention and treatment solutions. Furthermore, it also includes shrimp farming experience or the latest news of the national and worldwide shrimp sector.
Furthermore, this page facilitates farmers' direct contact with highly experienced experts. In particular, in the context of complicated developments of the COVID-19 pandemic, it is impossible for farmers to attend traditional workshops or meet technical consultants at the pond.
At that time, farmers can leave a message in the Question-Answer section whenever they have any questions or seek advice and consulting about farming-related issues, and Việt-Úc experts will assist them. 
Moreover, Việt-Úc Corporation also hosts an "Online Exchange Program" on the Fanpage and Youtube every Friday at 19 o'clock, as well as "Raise the position of Vietnamese Shrimp" program on VTV9 at 18:35 on Sundays (1st and 3rd week of each month) to share and update the most useful information in shrimp farming to farmers.
On the "Chuyên gia tôm" website, these programs will be updated on a regular basis. Farmers should refer to information on this website regularly to improve the efficiency and profits of each crop.
Especially since this Friday, October 1, 2021, at 19:00, a series of topics on Shrimp farming & Herbs has been available on Việt Úc Youtube and Fanpage, attracting the attention of numerous people.
All farmers are welcome to join us and ask questions to learn more about how to farm efficiently.