Fisheries
Fish farmed with rare earth elements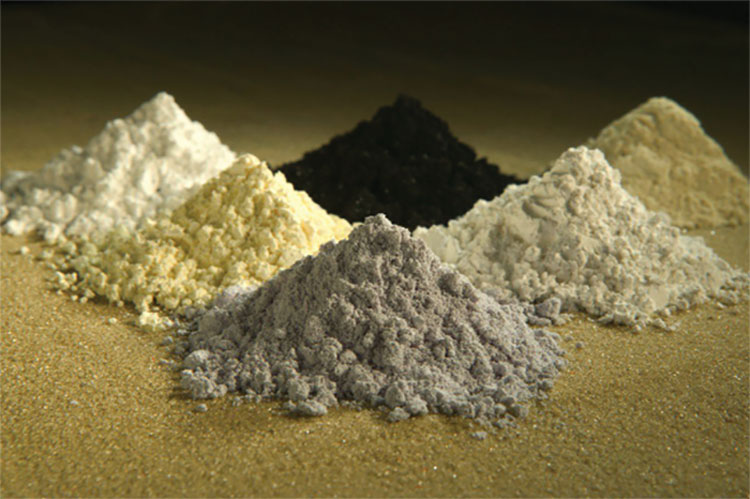 Scientists in the Vietnam Atomic Energy Institute (VINATOM) have experimented successfully on fish farming using feed mixed with rare earth elements.
The grass carp culture project has been implemented by Vietnam Atomfeed Joint Stock Company since December 2020 in Chân Lý commune of Lý Nhân district, Hà Nam province. As many as 7,664 fish fries, 350-420 gram each, were stocked in a 3,100 m2 pond. The stocking density is threefold higher than usual, and the weight of fries is threefold lighter than normal ones.
The researchers decided to carry out the experiment in winter, when the weather is the most harsh, to give an exact evaluation on the microquantity of rare earth elements.
When the temperature drops to a low level, farmers do not stock fish fries due to possible mortality rate. "However, grass carp in the experimental pond weigh up well", said Atomfeed's Director Nguyễn Trọng Tín. With more than 7,000 fish fries, the mortality rate stays at 20-30 pcs (the normal mortality rate under natural conditions such as summer heat, cold weather or changeable weather is 5-7%).
According to researchers, rare earth elements are treated to filter toxic contaminants before fish fries are stocked in the pond. Then the microquantity is mixed into the feed to provide farmed fish with more nutrition regardless of less intake. One kilogram of fish is fed 2.1-2.2 kilogram of the mixed feed, while up to 2.8 kilogram of ordinary feed is required.
Doctor Phạm Quang Minh, VINATOM's Deputy Director says that there are 17 elements in rare earth, with two elements lanthan and xeri being used a lot in farming. Lanthan and xeri are equal to canxi, good for bone structure of animals and help plants absorb nutrients better.
As calculated, each kilogram of feed mixed with rare earth elements will cost an extra 200 dong, which is the same as in countries related to the application of rare earth into farming. This element can be used for different animals with a certain mixing ratio.
The researchers watch for health and feed intake of farmed fish through stages. Feed, which is produced from organic materials, is mixed with rare earth elements without any flavor or weight gainer ingredients. Big fish catch up with the growth chart, with firm texture flesh and without dropsy abdomen and fat intake. After nearly 10 months, around 20 tons are harvested from each pond. When the experiment is completed in Hà Nam, Atomfeed plans to carry on with a 4.5ha pond in Thanh Trì, Hà Nội.
The application of rare earth elements in white leg shrimp pond (Bến Tre), tea field (Thái Nguyên), and fish cages (Thuận Thành of Bắc Ninh) has brought about high economic value. VINATOM is searching through documents of application of rare earth elements in agriculture and preparing for experiments.
VFM