Fisheries
Quảng Trị: 125 fishermen be provided with a training course of electronic logbook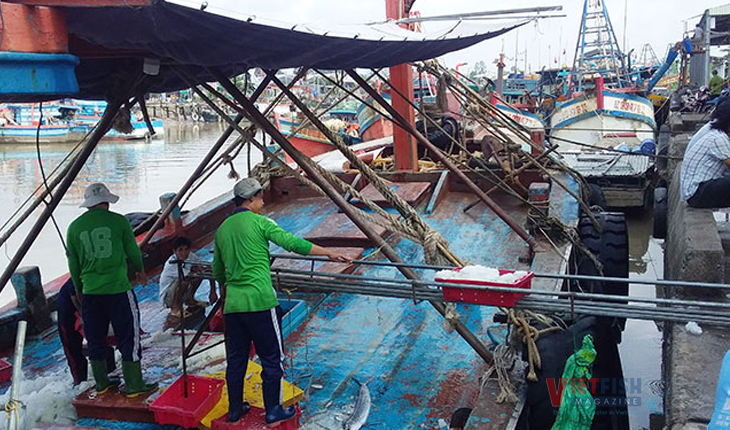 Quảng Trị's sub-department of Fisheries in association with Mecom Marine Equipment Joint Stock Company held a training course to guide local 125 captains and boat owners to use the MECOM NKT-01 electronic logbook.
This is an electronic logbook developed by Mecom which can record the coordinates of fishing boats at positions of catching, therefore, fishermen can easily state the output by pressing numbers like in a phone.
By just a bottom, fishermen can easily transfer the logbook to management agencies through 3G WiFi cordless telephone. MECOM NKT-01 reports are sent to a computer at the Station in a software designed upon the Circular 21/2018/TT-BNNPTNT dated November 15, 2028 by the Ministry of Agriculture and Rural Development; therefore, all logbooks will be printed in a form regulated by European Commission.
After training courses, captains and owners improve their skills of using electronic logbooks, facilitating the confirmation of materials and catch certificates, management of fisheries industry for sustainability and up-to-date assurance.
125 captains and boat owners in Quảng Trị had been given 125 MECOM NKT-01 electronic logbooks to record and report their catching activities with the most exact data, helping fight against IUU fishing.
VFM