Fisheries
Fisheries in the risk of red card imposition by EC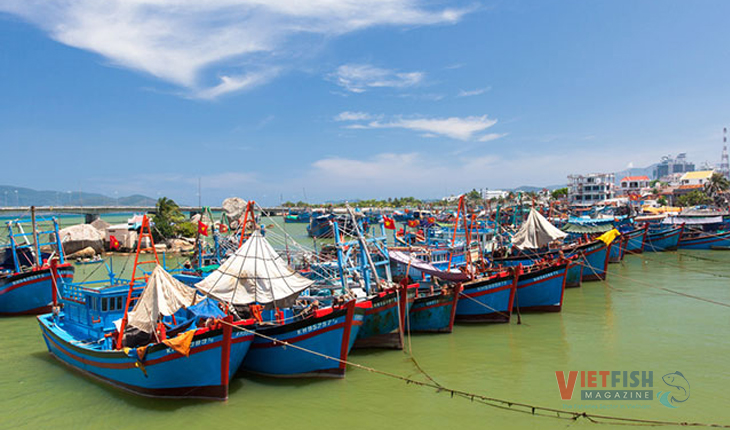 A report made by the European Commission (EC) in May stated some warnings against Vietnam, one of which was that Vietnamese seafood may be "red carded" instead of the existing yellow card.
According to the plan, the EC will give their evaluation of Vietnam's efforts in removing the yellow card imposed on seafood on October 27. Today marks the fourth year of EC's warning yellow card to Vietnamese seafood.
Director of the Department of Legislation and Inspection under the Directorate of Fisheries of the Ministry of Agriculture and Rural Development Phan Thị Huệ said: "The EC affirmed that the yellow card would never be removed if there was even one fishing vessel trespassing on foreign waters. Their report in May 2021 warned that Vietnamese seafood may be imposed a red card instead of the yellow one".
Vietnam has made great efforts to prevent local fishing vessels from trespassing foreign waters in the countries and nations in the Pacific Ocean for four years under the yellow card. However, some fishing vessels committed violations of foreign waters such as Indonesia, Malaysia, and Thailand despite reduction in numbers.
The EC highly evaluated and recognized Vietnam's commitment and efforts in providing information (such as fishing vessel database, numbers of violated vessels, punishment data), and issuance of legal frames to assure the comprehensive management that satisfies international standards, aims to sustainable fisheries, shoulders the country's responsibilities, and accelerates the international integration.
However, the fact that fishing vessels trespass foreign waters is happening and it becomes more and more complicated in provinces such as Kiên Giang, Cà Mau, Bình Định, Bà Rịa –Vũng Tàu. The investigation and settlement of violated fishing vessels are limited without any cases being handled for deterrence and education.
On May 14, 2021, when comments of DG-MARE on Vietnam's schedule report were made, the EC realized a serious problem in implementing a new legal framework. The IUU inspection teams saw shortages in Vietnam's provinces when implementing the legal framework of seafood. There are many fishing vessels over 24m trespassing foreign waters (260 vessels from January 01, 2020 to October 15, 2021).
Talking about fishermen committing violations of seafood exploitation, General Director of the Directorate of Fisheries Trần Đình Luân expressed his opinion that it was difficult to manage fishing vessels. Vietnam has more than 90,000 fishing vessels while Europe has 1,000. The teams of fishing vessels work independently, resulting in difficulties in management and supervision. He suggested imposing strict sanctions and improving surveillance and required seafood processing and exporting companies not to purchase illegally exploited species. The Government should hold an auction of seafood to handle the problem promptly.
VFM