Fisheries
Fishing boats must have food safety certificates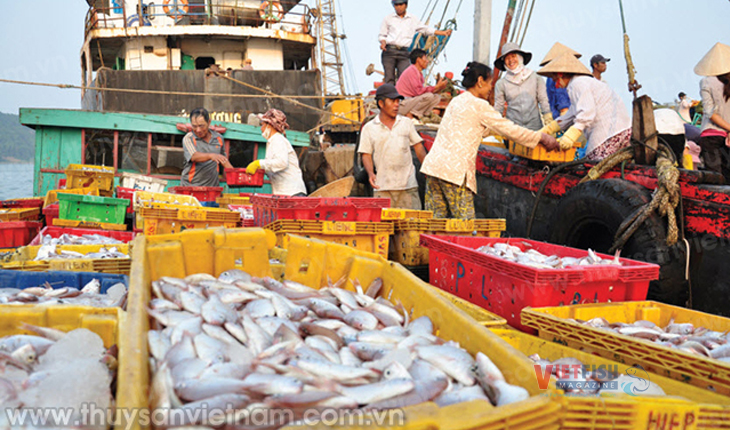 To fight against IUU fishing and remove the "yellow card" warning given by EC, fishermen are requested to have food safety certificates. Otherwise, since December 25, fishing boats won't be allowed to set sail, leaving difficulties in seafood exports.
Companies are in strong need of seafood materials that are certified with food safety when purchasing and processing seafood for exports. The exports will face difficulties and fail to meet standards if these papers are missing. To handle this matter, the Ministry of Agriculture and Rural Development has just issued Circular no.13 to supplement and amend some articles in Circular no.21 dated 2018 (entry into force on Dec 25). Circular no.13 regards the regulations that fishing boats departing ports must display food safety certificates, otherwise they will be put on a fine of 30-40 million dong.
So as to assure that 100% of fishing boats will be verified and granted Food safety certificates as regulated, the Department of Agriculture and Rural Development directed units to work with People's committees of coastal districts, towns and cities so that they will inform local fishermen of the importance of these certificates in exports and remind them of implementing registration papers. Nafiqad sub-departments are in charge of instructing fishing boats to register and submit for food safety certificate granting.
Nafiqad sub-departments will create favorable conditions for granting food safety certificates, especially certifying knowledge of food safety, preparing for forms, instructing fishermen of papers. Nguyễn Ngọc Việt, Head of the provincial sub-department of Nafiqad said: "There are many fishing boats from other provinces docking at Khánh Hoà port. In this case, we will send officers to check food safety before granting certificates. If they dock within 1-2 days, food safety will be checked right after arrival and fishermen will be instructed to fill the forms for food safety certificate granting".
VFM