Fisheries
Quảng Trị aims to a modern fisheries industry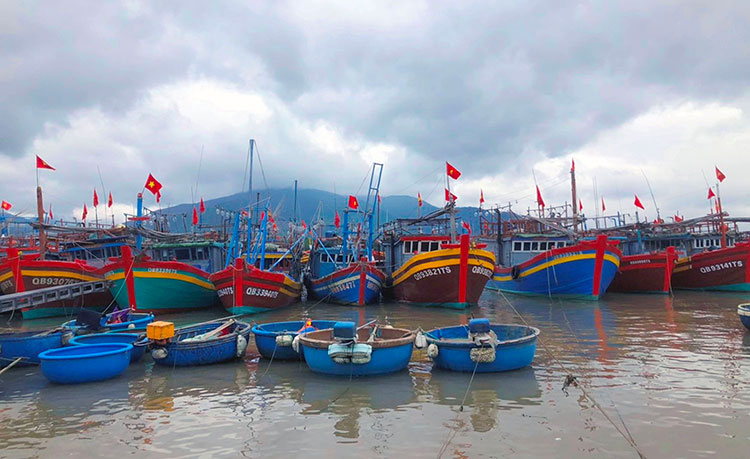 Quảng Trị province has been focused on encouraging local fishermen to rebuild their boats and vessels, buy new ones, and install modern marine equipment so that they will be more confident to work on the ocean.
Fishermen generations in Cửa Việt town of Gio Linh district, Quảng Trị province have been investing into and develop marine exploitation to become an important career of their families and contribute into the development of the province.
An experienced fishermen, Võ Linh Quyền, has spent 40 years on marine exploitation. He said that his family had spent nearly ten billion dong into building a wooden fishing vessel for offshore trips, which would be the largest vessel in the province with the length of 23m, width of 6.5m and capacity of 1,200 CV.  
Fisherman Nguyễn Quang Hùng in Triệu An coastal commune of Triệu Phong district, Quảng Trị province, owner of fishing vessel QT 94522TS shared that he used a small boat, capacity of tens CV, to catch around the middle shore. After years of savings and the support by the Government upon the Decree no.67, he owns a vessel for offshore fishing with the capacity of over 400 CV. Since then, he has gone to Hoàng Sa and Trường Sa fishing grounds where high value species live such as tuna and mackerel.
Recognizing the direction of development of the province during the last time, Lê Văn Toàn, Deputy Head of the Office of Agriculture and Rural Development of Gio Linh district, where there is the largest group of offshore fishing vessels of the province, said that fishermen in the district have invested into their fishing vessels and modern equipment for long trips assurance.
The district has 939 vessels related to marine exploitation and services, with 154 vessels (15m long), 18 vessels (24m long at least) catching in the offshore. 
 "Offshore fishing vessels work in Hoàng Sa and Trường Sa grounds for days. This will enhance the value of wild-caught species, improve income of fishermen, and somehow contribute to protecting national maritime sovereignty", emphasized Toàn. The agriculture sector and competent authorities of Quảng Trị have supported local fishermen to apply science and technology in marine exploitation, resulting in higher productivity, efficiency and quality of seafood products.
VFM