Fisheries
Kiên Giang develops brand "Vĩnh Thuận black tiger shrimp"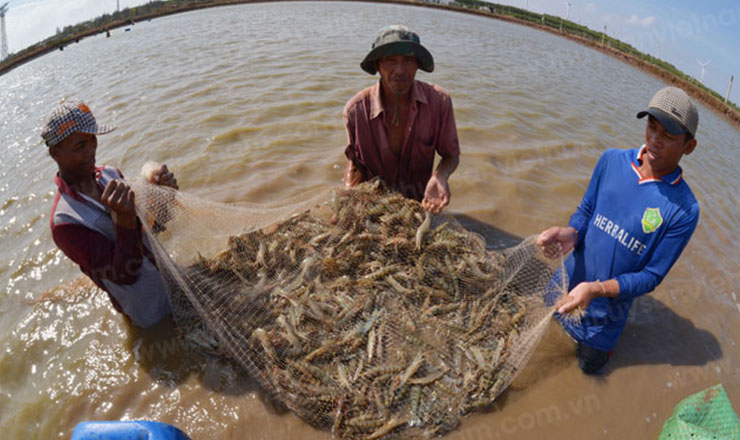 This brand will be a tool to boost the development and advertisement of the province's specialty as well as bring in a real benefit to local residents and manufactures related to this species in Vĩnh Thuận, Kiên Giang.
Kiên Giang province People's Committee agreed to add black tiger shrimp to the province's 2020 plan of intellectual property development program upon the proposal made by Vĩnh Thuận district People's Committee. However, logo and regulations for registration of managing and using the common logo is a must if the common brand of Vĩnh Thuận black tiger shrimp is approved.
Thus, the Science, Technology and Environment Center (under the Department of Science and Technology of Kiên Giang) worked with Vĩnh Thuận People's Committee and relevant agencies to hold a workshop to discuss and reach an agreement on this matter. With an aim to raise awareness of intellectual property among local residents, take initiatives in building, exploiting, developing and protecting intellectual asset, prevent people from violating and illegally using the protected products, increase the economic value of goods, services, expand markets, raise incomes for manufactures and businesses, the workshop came into conclusion that the Vĩnh Thuận Farmers Association would be the owner of "Vĩnh Thuận black tiger shrimp" common brand.
VFM