Fisheries
Technology for fishing and preservation is widely used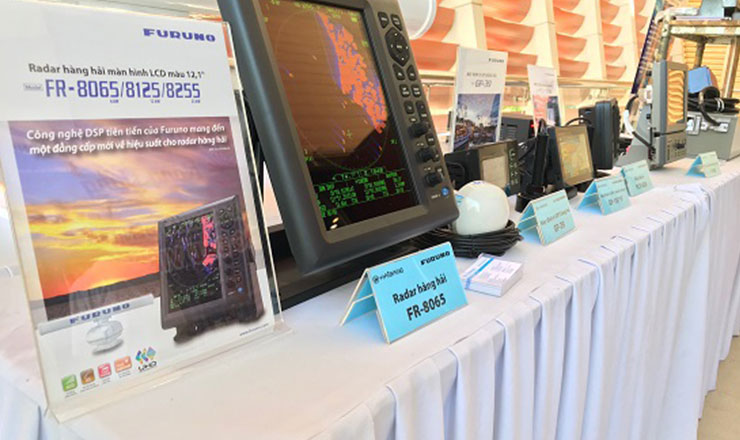 In the morning of 19 June, the National Extension Center held an extension forum titled "Appliance of advanced technology in fishing and preservation on offshore fishing boats" in Quảng Ngãi. The forum was attended by authorities from Đà Nẵng, Quảng Nam, Quảng Ngãi, Bình Định, Phú Yên and hundreds of fishermen, scientists and enterprises.
"Either is capacity of exploitation increasingly high or costs are escalating. Poor preservation system, different appliance of technology and human capital flight out of technique sector have resulted serious loss", affirmed Master Phạm Ngọc Tuấn – Deputy Director of Fish Exploitation Department under Directorate of Fisheries.
Most fishermen on offshore fishing boats used ice water to keep fishes' temperature ranging from 0°-5°C, prolonging the preservation up to ten days. Meanwhile, extirpative exploitation in coastal area drove fishermen to way of offshore fishing which may last 45-60 days, resulting the lack of ice water and affecting the freshness of fishes.
The traditional way of preserving fishes in the boat with cellular panels and foam rubbers has been used in a long time due to low cost and user friendly fact. However, it caused serious loss as fishes are not well preserved, affecting the quality of the fish.
The National Extension Center (NEC) is introducing a frozen machine which can be used in steel ships or new material boats and some preservation methods such as liquid nitrogen, frozen live cellular system, flake ice and cold seawater manufacturing technology, treatment and preliminary production equipment.
"In recent years, Ministry of Agriculture and Rural Development has been paying attention to build preservation systems. We, NEC, is developing the PU cellar, improving preservation quality and introducing advanced equipment to enhance exploitation efficiency", said Deputy Director of the National Extension Center Kim Văn Tiêu.
Thus, provincial Extension Centers should provide solutions so that advanced equipment will be widely used with the goal one boat owner does, one thousand owners know, and one hundred owners follows.
There are many equipment and machines that help to increase exploitation capacity and reduce material cost such as LED installed in seine net boat, artificial reef development to protect coastal marine resources, and digital detector.
Exploitation has been paid attention by the Government recently and had remarkable achievements.Outdated boats have been replaced with more than 31,500 offshore boats with at least 15m long. However, fishermen on the boats mustwork directly with exploited fish, resulting the loss after harvest of 20-30%. Meanwhile offshore water area is more than 700,000km2, accounting for 70% coastal area, therefore, density of offshore exploitation is much lowered than coastal fishing.
VFM