Fisheries
Solutions to shrimp cultivation for effectiveness and sustainability after Covid-19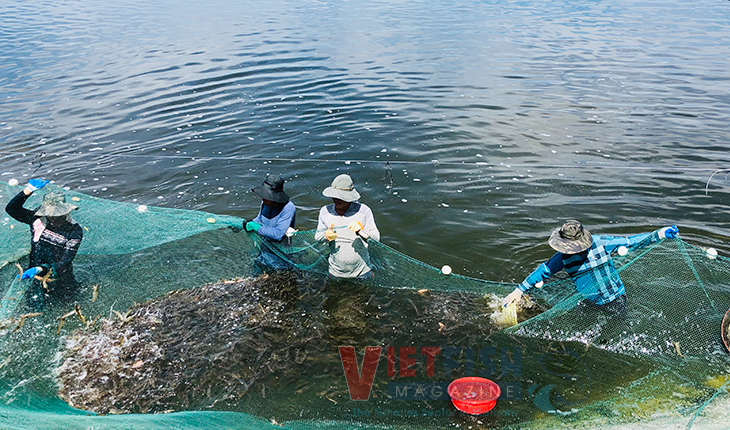 Seeking for sustainable and effective solutions to cultivation of brackish shrimps after the covid-19 pandemic is being paid special attention by farmers, companies and local governments. 
On June 16, a forum "Appliance of technical solutions and development management in brackish shrimp farming for effectiveness and sustainability assurance assurance" was held by the Directorate of Fisheries in Sóc Trăng.
The forum specially attracts shrimp farmers in the Mekong Delta and companies related to aquaculture and some international organizations such as GIZ and WWF Vietnam with speeches. The one-day forum concentrated into significant contents for the development of the brackish shrimp sector after the Covid-19 pandemic.
So as to achieve this target, the Directorate of Fisheries requested local authorities to follow the weather forecasts to give prompt recommendations to farmers. Companies and shrimp farmers apply schemes such as VietGAP, GlobalGAP and ASC to improve their product value, especially without using prohibited substances and chemical substances in cultivation. Intermediates should be curtailed to reduce the production cost and product quality must be paid improved.
Ngô Tiến Chương, a representative of GIZ (a Germany firm) said that the projects that GIZ had been implementing in aquaculture included technology appliances and innovation in shrimp farming, for example, the model for climate change adaptation that helped improve the value chain of shrimp and the project of improvement of post larvae quality in Vietnam. He thought global consumers were paying more attention to organic products and traceability. Thus, the innovation in shrimp farming must be changed from thinking to acting.
VFM