Markets
35-50 percent of seafood orders going into the US and EU is postponed or cancelled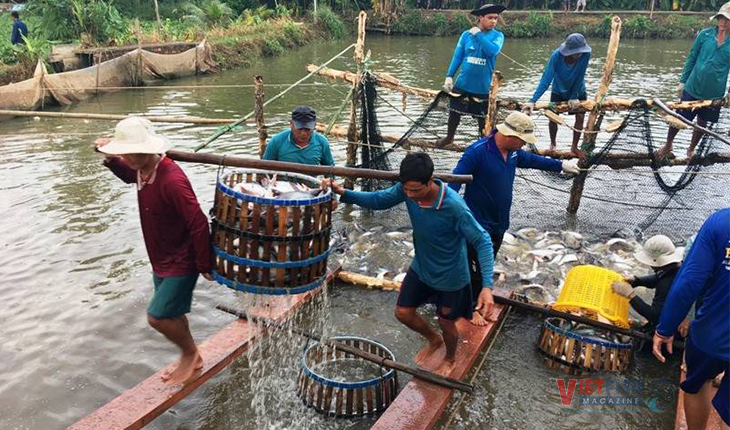 Seafood companies are desperately struggling with production and exports due to the covid-19 pandemic, especially in the first two weeks of Mar. 2020. Most of them have seen a slump of 35-50% of orders so far when being cancelled or pushed back delivery time or lacking raw materials.
Most of all pangasius orders going into the biggest buyer China were interrupted or postponed in January, according to pangasius exporting companies. When the then-covid-19-epidemic started to spread to Europe and some other countries in March, customers stopped every transaction while restaurants and hotels were required to close to prevent the epidemic from becoming a pandemic, resulting in sizable inventory and pending orders.
As many as 35-50 percent of shrimp orders going into the US and EU have been postponed for delivery or cancelled when importers could not sell their products. Sizable inventory has been recorded in both exporters and importers, cold storage is full and can take no more goods. Suppliers in many importing countries started to offer a discount of 25-30% to boost supply in vain.
Multiple seafood exporting companies are experiencing the same situation, some of them think stagnant business started in Jan. 2020 and would be seriously impacted by the sweeping of covid-19 pandemic in March. VASEP suggests that companies keep calm, follow the instructions given by the Ministry of Health fighting against the pandemic, remain production and assist the Government during this time.
According to statistics by the General Department of Vietnam Custom, the country had taken in 991 million USD from seafood exports by Feb. 2020, down nearly 11% from last year.
The covid-19 pandemic made Vietnam's seafood export volume to China decrease by 44%, to the EU by 20%, and to ASEAN and Korea by 4% and 9% respectively compared to the same period last year.
VFM