Markets
Tuna exports have bounced back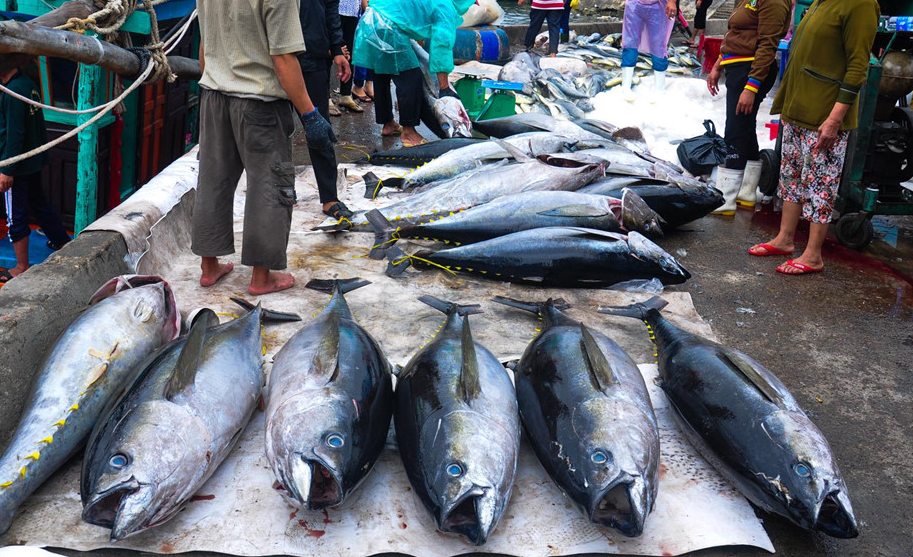 In quarter IV this year, Vietnam saw some changes in exports of tuna to some major markets, resulting in a thrive in tuna exports in October as compared to the same period last year.
According to statistics by the General Department of Vietnam Customs, the country brought in nearly $65.5 million from exporting tuna.
In the first ten months of 2020, the US continues to be the largest destination of Vietnamese tuna with the export value of $235.5 million, accounting for 43% of the total export value.
After five months of consecutive slump due to the impact of the coronavirus outbreak, the export value to this market has been recovering and bounced back. And yet, the growth speed is still low, thus it has not compensated the slump recorded earlier this year.
Currently, the US Government has decided to reopen the economy with an increasing demand for processed and canned tuna. Thus, it's possible for Vietnam to sell tuna to the US in the next few months.
The EVFTA continues to have a positive impact on Vietnam's exports of this species.
Preferential tariffs brought from this agreement have increased the competitiveness of Vietnamese tuna, resulting in a growth of Vietnam's tuna exports in October with a 17% year-on-year increase.
Vietnam brought in more than $115 million from exporting tuna in the first ten months of 2020, up 0.5% as compared to the same period last year.
The main destinations of Vietnamese tuna have been Italy, German and Spain with an increase by 60%, 20% and 41% respectively as compared to the same period last year.
It's forecasted that Vietnam will see a growth in sales of tuna to the EU in the last two months of 2020 as importers are preparing for 2021 orders which promise to enjoy benefits in tariffs upon the EVFTA.
Exports to ASEAN continued to fall in October, leaving a worth of $33.5 million of export value as of October, down 22%.
The biggest importer of Vietnamese tuna among ASEAN countries decreased their purchases by 23% as compared to the same period last year. Until now, even though the COVID-19 pandemic has subsided, Vietnam's sales of tuna to ASEAN have not stabilized.
Meanwhile, exports to Japan continued to grow in October, with a worth of nearly $2.9 million, up 29.3% as compared to the same period last year.
This has somehow compensated the slump in export value of the previous months. And thanks to this growth, Japan trailed Israel to become the fourth biggest importer of Vietnamese tuna.
According to VASEP, sales will grow in the next two months when countries are preparing for Holidays with increasing demand for products.
VFM