Markets
Bạc Liêu: "Save" shrimp farmers form low prices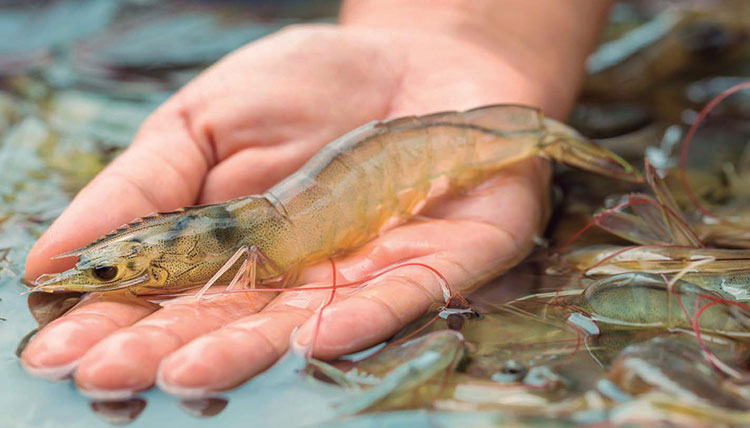 Livelihood of shrimp farmers is uncertain. Shrimp price freefall continues, many shrimp farms are "abandoned"
Shrimp prices falling
 The aquaculture output reached over 134,856 tons in the first six months, just 34.7% of the plan, with cultured shrimp output being 74.585 tons, equal to 30.2% of the plan. Thus, the target of $1m of shrimp export value may not be achieved in 2023.
Bạc Liêu has 25 organizations and over 830 households investing into super-intensive shrimp farms, 2 – 3 phases, spreading more than 4,600 ha of land. Output from a hi-tech based super-intensive shrimp farm can be 10 – 15 times as much as a traditional model. If shrimp prices didn't fall, the shrimp farming area would be expanded and a larger volume of shrimps would be produced, versus the current 30% of the plan.
The shrimp price collapse has continued since earlier this year, especially white leg shrimps. The price of shrimp material has declined by 4 – 18% since earlier March. The white leg shrimp prices continued to fall 18,000 – 49,000 dong/kg as compared to quarter I/2023, and 11,000 – 36,000 dong/kg less than the same period last year. Likewise, the black tiger shrimp prices went down 35,000 – 55,000 dong/kg. The 30-count-black tiger shrimp fell 35,000 dong/kg and the 30-count-black tiger shrimp fell 45,000 dong/kg year on year.
Price collapse has resulted in concerns to shrimp farmers, leading to a decline in stocking volume in the last months of the year, and if the situation continues, the aquaculture plan, with shrimp as the key species, will not be fulfilled, and the overall target of economic growth of Bạc Liêu will surely be affected.
Look for solution
One of the solutions is cutting down production costs, which is higher than other countries and prevents Vietnamese shrimp from competing against rivals in terms of the selling price. Despite a decrease in shrimp material prices, feed which accounts for nearly 70% of the production cost stays at the same price. This has been the main cause of a higher production cost of Vietnam's shrimp than other countries'.
So as to cut down production cost and enhance competitiveness, value chains must be paid more attention. Moreover, a strategy to improve feed processing and material production for aquaculture must be mapped out with an aim to be self-sufficient instead of importing 90% of materials as current. Besides, the culture process should be improved, quality of breeding stocks should be tightly controlled, and the environment should be protected for a sustainable shrimp farming model. 
Nguyễn Hoàng Xuân, Head of the Bạc Liêu Sub-department of Fisheries said that the province is rushing to: follow up weather forecasts and environmental survey and warnings in shrimp farming areas so as to minimize damages possibly suffered by farmers; instruct farmers to prevent disease outbreaks; transfer techniques to multiply multi-stage shrimp farming models, use probiotics, apply closed circulation system, rear shrimp for biosafety assurance, and apply shrimp-rice, shrimp-mangrove, organic shrimp, hi-tech based shrimp farming models; warn farmers not rush to harvest shrimps at the same time, remain a stable and low stocking density, prolong the culture period to gain large sized shrimps at the harvest time; prevent shrimp material purchasing agents from spreading ugly rumors of shrimp quality (such as antibiotics-contaminated shrimp) for price squeezing; and encourage shrimp feed companies to share difficulties with farmers by lowering the price.
In the long run, there must be a long-term strategy in the price competition with India and Ecuador as shrimp farming models in these two countries are totally different. Thus, it's necessary to cut down the production cost so that shrimp farmers gain some profit and invest into deep processing, and create value-added products for a proper and long-term direction of development.
VFM