Markets
Bình Định fishermen unhappy to declining tuna prices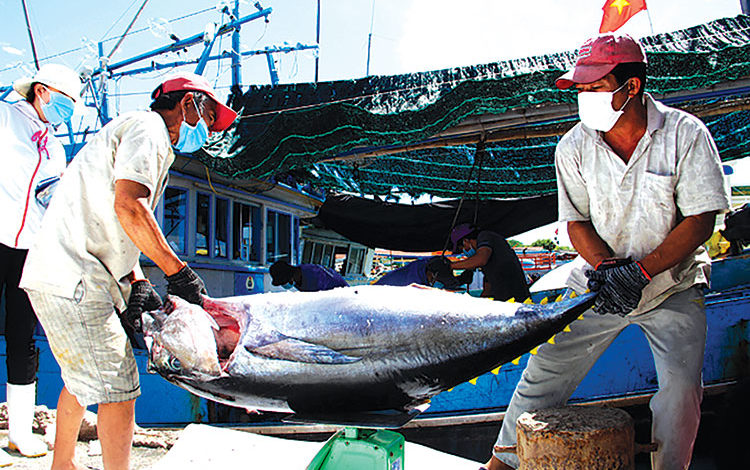 By the end of quarter 1 of 2023, the province had 4,650 vessels exploiting seafood, with 2,420 vessels working in the nearshore and 2,230 vessels in the offshore. About 57,129 tons of seafood were exploited, up 3% of the same period last year.
About 3,763 tons of tuna have been exploited since earlier this year, down 8.6% from the same period last year. The tuna price declined, ranging between 105-110 thousand dong/kg as compared to 150 thousand dong/kg in the early season. Vessel owners earned profits after production costs, but efficiency is far from expectation.
According to experts, the decline in tuna prices was attributed to a slump in sales to businesses related to seafood processing and exports, tuna included. Without orders, processing companies have no need to purchase materials.
According to fishermen, it's the main season and the weather is favorable for ocean tuna exploitation; thus, tuna output will rise. They hope that tuna prices will be stable so that they can focus on exploiting and earning more money without any worries.
VFM