Markets
Cà Mau: Mud crab be at good price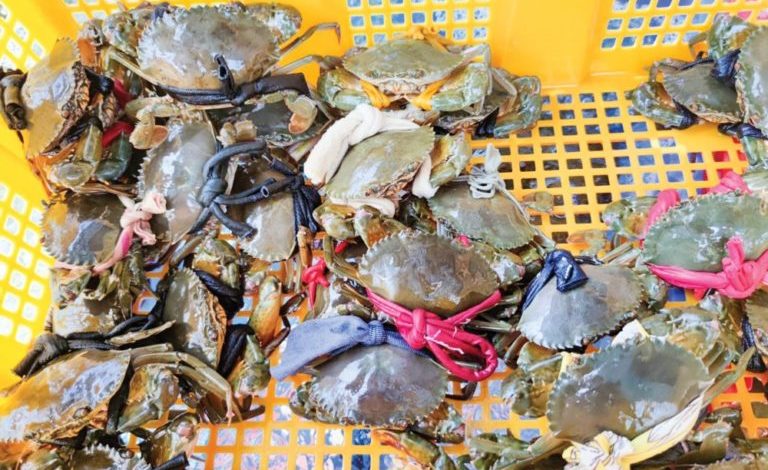 The mud crab price used to decline after Tet Holiday in previous years but it stays high this year, farmers are pleased at greater profit.
On February 13, traders came to the farm and bought roe mud crab at 700,000 dong/kg, y-shaped 1 (300 gram each) at 320,000 dong/kg, and y-shaped 4 (less than 300 gram each) at 250,000 dong/kg.
Farmer Nguyễn Văn Minh, 65, in Năm Căn district of Cà Mau province said that he had been devoted himself on mud crab farming for more than 20 years. The mud crab price used to decline after Tet Holiday and just rose back in the run up to the grave-visiting festival. However, it stayed high this year, making
farmers excited for greater profit.
"I sold more than four kilograms of commercial crab today and earned nearly 3 million dong. If nothing changes, the crab price will continue to rise in the next few days", said Minh eagerly.
According to experienced farmers, baby mud crabs were as small as pepper when stocked. After just six months, they become roe mud crabs and weigh up to around 300 grams each.
Cà Mau mud crabs, which are farmed in mangrove forests, are sweet and fatty, and are evaluated as the best crabs in the whole country. The polyculture model in shrimp ponds has helped farmers improve their livings.
VFM