Markets
Cà Mau's seafood export value increased sharply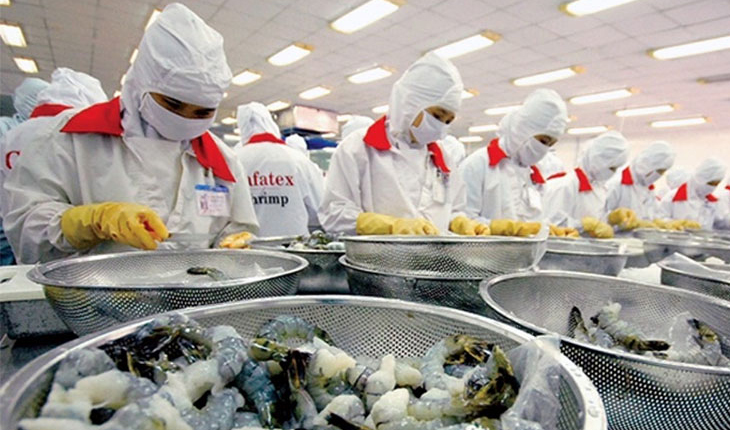 Regardless of the slump of importation all over the countries in the last eight months as compared to previous months due to high inflation, especially in major destinations such as the US, EU, Japan. And yet, high sales were recorded in Cà Mau, with approximately USD 1 billion worth.
The province achieved USD 962.9 million from exportation, equal to 83.7% of the plan, up 40.6% from the same period last year. The seafood exports reached USD 799.2 million, equal to 74.7% of the plan, up 25.7% as compared to the same period last year; fertilizer exports reached USD 163.5 million, exceeding 109.6% of the plan of the year.
More and more land has been used for super-intensive shrimp culture, with as many as 4,156.8 ha being owned by 4,365 households, and the area of the improved extensive shrimp farming reach 171,469 ha and 100% of them being stocked, promising abundant supply of materials for exportation which usually increase sharply at the end of the year.
"According to information by seafood processing, importing and exporting factories, orders have been placed by foreign partners until December 2022 and negotiations for further agreements are going on, thus shrimp prices will be stable in the next few months", said Châu Công Bằng, Deputy Director of the Department of Agriculture and Rural Development.
Bằng anticipated that Cà Mau would continue to achieve over USD 1 billion from seafood exports for the third time, regardless of the fluctuation of the market due to the pandemic and military conflict.
Vice Chairman of the People's Committee Lê Văn Sử said that programs and policies of social-economic recovery by the Government, Ministries, Central institutes, and Cà Mau authorities exerted their effects and enabled businesses to boost their processing and exporting activities. Likewise, local seafood exporting companies have been exploiting and taking advantage of free trade agreements so as to increase their sales of seafood products in the US, EU, Canada, Australia, and China.
VFM