Markets
Seafood exports in May continues to be affected by covid-19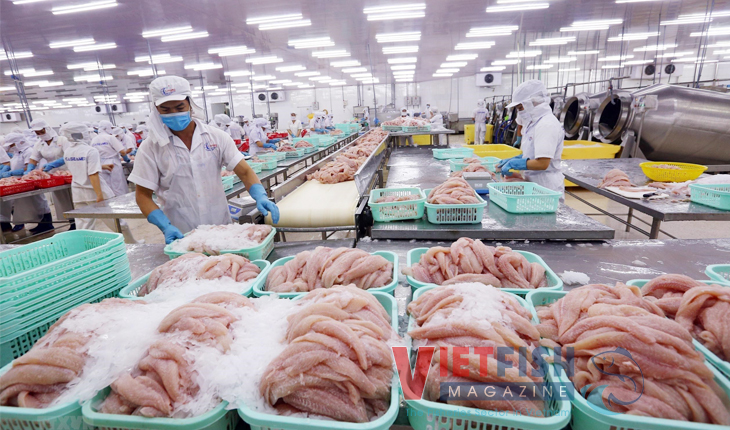 The Agency of Foreign Trade forecasts Vietnam's seafood exports in May 2020 continues to be affected by the Covid-19 pandemic, however, at a lower level than April when coronavirus lockdown in some countries start being relaxed.
In the Agency's estimation, seafood exports reached 150 thousand tons in April, valued at $600 million, up 1% in quantity but down 5% in value compared to the same period last year.
Vietnam took in 553.1 thousand tons of exported seafood in the first four months of 2020, valued at $2.215 billion, down 3.4% in quantity and 8.5% in value from last year.
VASEP supposed the globally overwhelming covid-19 pandemic will continue to have a bad impact on seafood exports in the next few months. Companies will not escape from slump, postponement/cancellation of orders, freight forwarding difficulties, and payment challenges.
Seafood exports in April and the second quarter of 2020 will not be recovered since some markets are badly impacted by the pandemic, especially the EU.
Exports to China can not come back to normal. Lockdown will be relaxed in some epidemic hotspots but transactions can not be immediately smooth and recovered.
VASEP forecasted that the seafood export sector in quarter II will see a 5% decrease compared to $2.0 billion worth obtained last year, and then will gradually recover in quarter III and IV, bringing in a total seafood export value of 2020 to $8.62-8.30 billion, down 3.8% compared to 2019.
According to the General Department of Vietnam Customs, seafood export in Mar 2020 reached 157.5 thousand tons, valued at $629 million, down 1.9% in quantity and 7.7% in value compared to the same period last year. Thus, the decrease in Mar 2020 has been slowed down compared to the previous month.
From April 16 to 23, the price of pangasius material in An Giang was more stable than the previous week, but dropped 400-700 dong/kg from early this month and 8,900-9,500 dong/kg compared to the same period last year. During this time, the price of black tiger shrimp material in Cà Mau was more stable but declined around 10,000 dong/kg from the previous week. The price of whiteleg shrimp was down 3,000-6,000 dong/kg.
Vietnam's leading shrimp companies are concerned about possible short supply of shrimp material in the last six months of the year because farmers hesitate stocking amid fear of bad impact of the covid-19 pandemic on exports.
Sóc Trăng, the highest shrimp yield region in Vietnam, has had 6,000 ha of shrimp farm filled, accounting for 24% of the total shrimp farm area of 25,000 ha.
VFM