Markets
Exports of pangasius to the EU continue to drop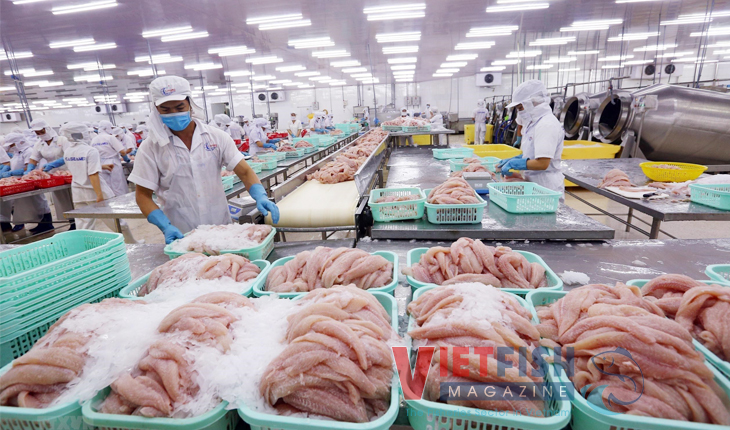 As of mid May, 2020, the total export value of Vietnamese pangasius to the EU reached $53.4 million, down nearly 36% compared to the same period last year. The export value of seafood going to single markets saw a drop of 31.3% in the Netherlands, 31.7% in German, 16.9% in Spain, 37.7% in Belgium from last year.
The EU was just given the rank of the fourth biggest Vietnamese pangasius importer, trailing China-Hongkong, US and ASEAN. Sales of pangasius in the European markets saw consecutive drops in the first five months of 2020. Even though the Netherlands continues to be the biggest destination, the value added pangasius going to this market declined. The prices of frozen pangasius fillet sold in the Netherlands dropped from 2.94 USD/kg (in Quarter IV of 2019) to 2.67 USD/kg (in Quarter I of 2020).
The novel coronavirus outbreak had a serious impact on pangasius exports to this market early this year with the hard hit surge in March 2020. The prices of domestic pangasius material decreased as an inevitable trend when China, the core market of Vietnamese pangasius, got stagnant, resulting in a slump in export value of pangasius going to the EU.
In the first five months of 2020, the Netherlands, German, Spain, and Belgium are four biggest destinations of Vietnam's pangasius companies, with the Netherlands alone accounting for 30% of the total of pangasius export value to the EU. The highlight of exports to this country was frozen breaded pangasius, frozen pangasius fillet, frozen pangasius steaks, frozen pangasius nugget, and whole fish.
Covid-19 keeps hitting the European countries and has a serious impact on the economy in many countries. The EU governments prepared for a scenario for a historically economic recession in May 2020. As forecasted, the exports of pangasius to the EU will suffer from consequences of the pandemic and face a possible and consecutive slump in value in the next few months.
VFM