Markets
Sóc Trăng exported USD 1 billion worth of shrimp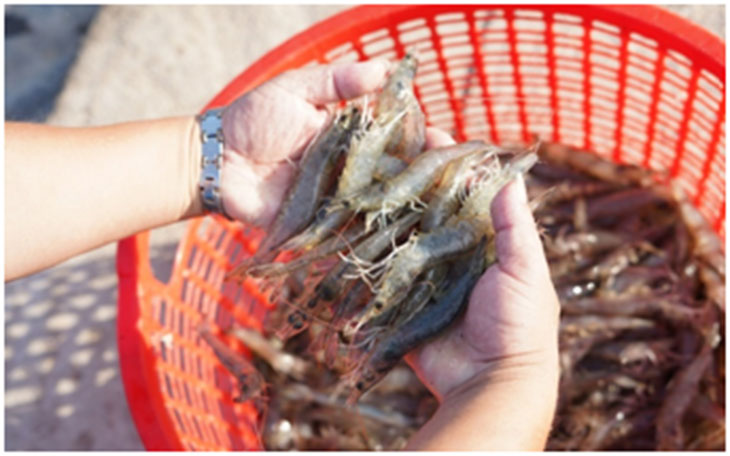 Despite difficulties in 2011, Sóc Trăng exported more than USD 1 billion worth of shrimp, ranking the largest shrimp exporters of the country.
On December 27, Director of the Sóc Trăng provincial Department of Industry and Trade Võ Văn Chiêu said that the province's shrimp export volume reached over USD 1 billion, up nearly 23% from the previous year.
This is the second consecutive year Sóc Trăng has ranked in the first place in exporting shrimp and been the first company in Vietnam reaching over USD 1 billion in shrimp exportation.
In his opinion, the provincial shrimp processors and exporters have mounted their efforts to prevent the pandemic and remain in production. Lots of enterprises invested in equipment, expanded the market, and diversified their products, thus, their export volume not only remained but also increased sharply. The leading companies in Sóc Trăng include Sóc Trăng Seafood Company, Sao Ta Foods JSC, Vietnam Clean Seafood Corporation, Tài Kim Anh Company, Út Xi Company, and Khánh Sủng Company.
Not only did the Sóc Trăng fulfill the target of shrimp exports, but the province also increased the farming area and shrimp output as compared to the previous year, with more than 53,000 ha.
Remarkably, industrial shrimp farms owned by companies such as Sao Ta and Vietnam Clean Seafood Corporation achieved high productivity in 2021, providing enough materials and assuring traceability regulations, facilitating the exporation. The Sao Ta Foods JSC alone made a record with more than 8,000 tons of shrimps in 2021, ranking the first place of shrimp producers in the country. 
Chairman of the Board of Sao Ta Foods JSC Hồ Quốc Lực said that even though the Covid-19 pandemic was overwhelming, he believed that shrimp exports of 2022 would be promising.
"When the Covid-19 pandemic is under control without serious variants being in concern, food services will be reopened and in high demand, enabling the shrimp exports to grow better", said Lực.
VFM