Markets
Khánh Hòa: Prices of commercial lobsters reach a record high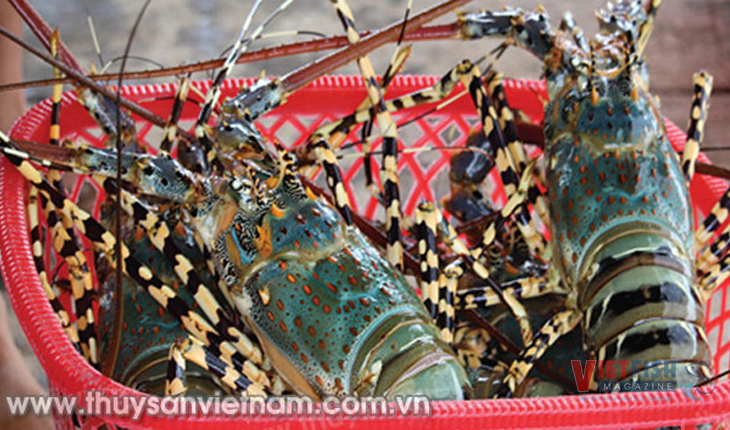 Prices of commercial lobsters of all kinds reach a record high in Khánh Hoà and Phú Yên due to heavy consumption of the Chinese market.
On December 26, a Cam Ranh based company specializing in purchasing lobsters to export to China said that prices of lobsters of all kinds have sharply increased in the face of short supply. Prices of green lobsters sold at rafts were 1.3 million dong/kg (size 3 count lobsters) and 1.25 million dong/kg (smaller sizes). Prices of rock lobsters ranged between 2.2 and 2.3 million dong per kilogram. As compared to March and April 2020, prices of lobsters saw a threefold increase.
"Prices of lobster skyrocketed because of heavy consumption in China in the run up to New Year. Searching everywhere but I just can purchase around 1.5 tons of lobster, meanwhile it was 5-7 tons per day before", a representative of the company said.
Traders are crowding in Cam Bình commune of Cam Ranh city, the capital of green lobster in Khánh Hoà to purchase lobsters.
Nguyễn Văn Hậu, lobster farmers in Bình Ba Tây village confirmed that green lobsters were sold at 1.3 million dong/kg, a record high. However, very few farmers have harvest-size lobsters sold at this time. This is driven by short supply from domestic ponds and reduction in imports. On the other hand, the COVID-19 pandemic and difficulties in sales prevented farmers from stocking.
Nguyễn Ân, Chairman of People's Committee of Cam Bình said that the commune had more than 10,000 lobster cages, mainly green lobsters. Since earlier this year, around 395 tons of lobsters have been sold, up 30 tons as compared to the same period last year. However, farmers earned less profits than last year because lobsters were sold at low prices. With current prices, farmers earn 50% profit after production cost, but very few of them have lobsters to sell.
Likewise, farmers in Sông Cầu town of Phú Yên province experience the same situation even though a lot of orders have been placed. Particularly, rock lobsters are priced at 2.4 million dong/kg while it was 1.2 million dong/kg in Feb-June. Green lobsters are sold at 1.3 million dong/kg.
Farmer Lê Thị Sơn in Xuân Phú ward of Sông Cầu town said that they faced difficulties in selling lobsters from February to June when the Covid-19 pandemic happened, resulting in a sharp decrease in prices. As prices of green lobster increased to 700-800 thousand dong/kg in Sep and Oct 2020 in the face of flood season, farmers ramped up harvesting to sell. Thus, when prices went up high, lobsters were not available for sale. At this time, even lobsters size 0.2kg/pc are harvested and sold to traders so that farmers have enough money for reproduction.
According to statistics by the Economy Office of Sông Cầu town, around 760 tons of lobsters have been sold in Xuân Đài Bay farming area since earlier this year. Only 25 tons of commercial lobsters are available in this area.
VFM