Markets
Lào Cai: The cold-water fish price increases, farmers are eager to restock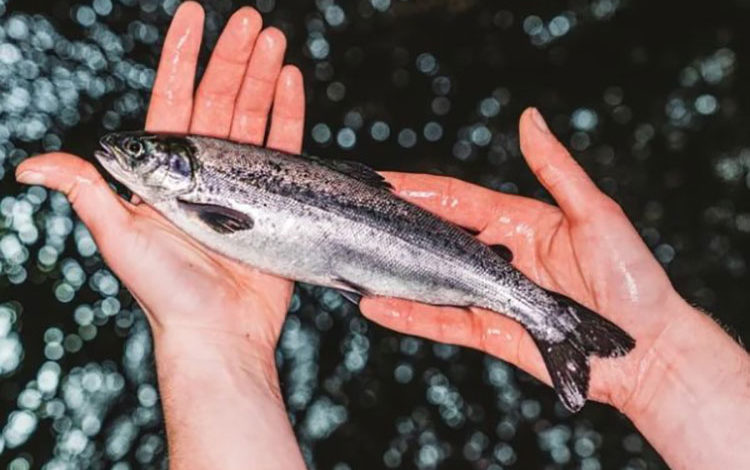 Lào Cai and auxiliary provinces and cities are busy with cold-water fish trading. The price has surged equally to or more than the COVID-19 pandemic. Provincial farmers are really eager to restock.
Farmer Chảo Dần Nhàn in Sa Pa said that due to the COVID-19 pandemic, he had emptied the four salmon ponds of nearly 800m2 surface water for the last two years. He planned to restock when the price started inching up. He would buy 10-20 thousand salmons for farming.
Restaurants and hotels have been forced to close for the last two years, resulting in poor sales of cold-fish water and low prices. There were times when the salmon price fell down to 150,000 dong/kg, the sturgeon price dropped to 100,000 dong/kg, and yet the feed price kept increasing. When the COVID-19 pandemic was controlled in mid 2022, the tourism recovered and Lào Cai welcomed lots of tourists, resulting in an increase in cold-water fish price. The salmon price is ranging between 330,000 dong/kg and 370,000 dong/kg, and the sturgeon price is up to 200,000 dong/kg, climbing a new peak over the last six years. 
The Thức Mai cooperative, Can Hồ Mông village, and Ngũ Chỉ Sơn commune of Sa Pa are either producing broodstocks or rearing and purchasing salmon and commercial sturgeon of local farmers. Lots of farmers in the province and from Yên Bái and Lai Châu come here to buy fish fries every day. Director of the Cooperative Lê Công Thức said that the increase in cold-water fish price was trigerring farmers to restock. Broodstocks are in short supply.
Trần Thị Lan Hương, Deputy Head of Economy Office of Sa Pa town, said that tourists stormed Sa pa after the Covid-19 pandemic was controlled, resulting in the massive sale of cold-water fish, especially salmon. On the other hand, local farmers reduced the amount of farmed fish during the COVID-19 pandemic, hence, a decrease in the output of Sa Pa cold-water fish and short supply. The big difference between the demand and supply led to the skyrocketing price of such species.
Nevertheless, competent authorities gave a warning that once local farmers rushed to stock at a high density or expand the farming scale without consultation, it would be overwhelming. If they failed to apply the scientific process of aquaculture, panthogen would be inevitable, resulting in poor quality and low output. Thus, Sa Pa must adopt a safe and sustainable solution to the management of cold-water fish farming, apply science and technique in the production so as to increase the output and quality.
VFM