Markets
Phú Yên: Build trademark and enhance the value of lobster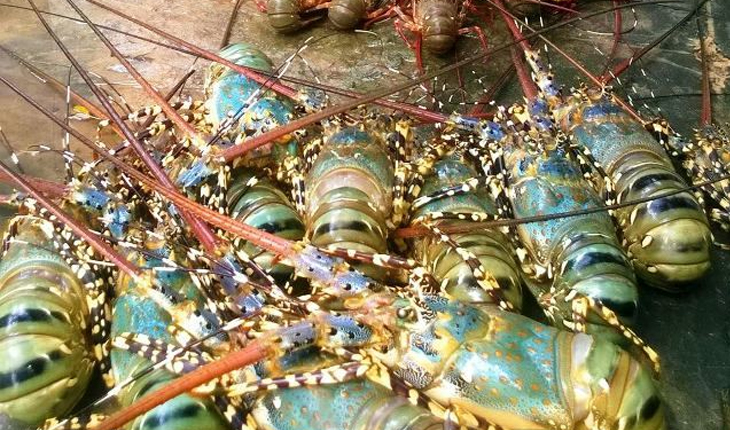 As many as 80 percent of lobsters exported to China through unofficial quota trade, only 20 percent of them are consumed in the domestic market. Farmers have seemed to depend very much on a destination. Thus, Phú Yên is working out a solution to official quota exports and looking for other importers.
In order to achieve this target, the province should build a new planning for farming areas with stable output, build a trademark and a value chain to enhance the value of lobster. Phú Yên's rock lobster has just been granted the Protected Geographical Indication by the Intellectual Property Office of Vietnam under the Ministry of Science and Technology. This has given Phú Yên an opportunity to expand the rock lobster market and improve the quality and value of commercial rock lobsters.
The Sông Cầu town of Phú Yên spends about 774 ha of land on rearing lobsters, mainly rock lobster and green spiny lobster. The fact that commercial rock lobsters are given the Protected Geographical Indication lays down an important condition to enhance the product value. Thus, local authorities are rushing to establish a Lobster Society and a Community Aquaculture Group and work out solutions to support lobster farmers.
Phú Yên has more than 2,200 households related to rock lobster farming, with nearly 35,000 cages, harvesting 150 tons per year approximately, bringing about VND 3,000 billion of annual revenue; and yet households have worked separately in small scales. The development of a management system of geographical indication in facilities of trading rock lobster products will create conditions for production connection upon a value chain.
 "Consumers will easily accept products, even give high evaluation over other products in the market. This is the most important condition for the development of the trademark", said Trần Lê Hồng, Deputy Director of the Intellectual Property Office of Vietnam.
Consumers are strictly requiring products with clear traceability and protected trademarks. The Protected Geographical Indication given to Phú Yên's rock lobsters will create credibility among consumers as this presents a commitment of safe and well-controlled production, hence, stimulates further consumption, encourages production, and expands the market.
VFM