Markets
Long An: Prices of white leg shrimp in a slump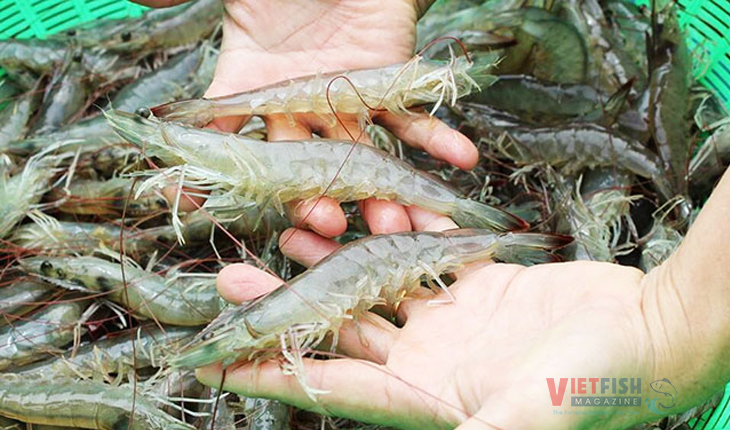 Farmers earned a few benefits due to low prices of white leg shrimp in the first six months of 2020. White leg shrimps size 60-70 pcs/kg are priced 105,000 – 110,000 dong/kg, size 100-110 pcs/kg are at 75,000 – 80,000 dong/kg.
"White leg shrimps have been widely farmed recently, especially in the Mekong Delta. While many areas faced difficulties in farming black tiger shrimp, in contrast, white leg shrimps are considered to bring in high yield, be easily sold and cost less money. Besides, harvesting white leg shrimp is quick, farmers can make three crops per year. The more farmers engaged in white leg shrimps, the worse prices of shrimp material are impacted", said Nguyễn Văn Ngọ, in Nhựt Ninh commune, Tân Trụ district, Long An province, an experienced farmer in rearing shrimps.
Lê Tuấn Anh, Thuận Mỹ commune, Châu Thành district, said: "Prices of white leg shrimp are unexpectedly low this year, resulting in farmers suffering some losses in defiance of abundant crops. White leg shrimps size 100 pcs/kg are now sold at 75,000 dong/kg. A successful farmer just expects to recover capital as production cost is increasingly high while prices are low. Farmers hardly earn benefits".
"After Tet Holiday, prices of commercial shrimps dramatically fell with an all-time low price of 70,000 dong/kg (size 100 pcs). It started to inch up in April and early May to 75,000 dong, 80,000 dong and 85,000 dong per kilogram. When farmers prepared for harvesting and selling with a thought of prices in recovery, it started to drop. I harvested 3 tons of shrimps from two ponds, 800kg more than the previous crop, but they were just sold at 95,000 dong/kg (size 70 pcs); therefore, I didn't get any profit", Tuấn Anh added.
The province has now a total of 3,678 ha of brackishwater shrimp, reaching 51.8% of the year's plan, proportioning with 100.9% of the previous year. As many as 6,500 tons of shrimps have been harvested, reaching 44.8% of the plan and equal to 102.2% compared to the same period last year. The damaged areas are low, around 75.07 ha, accounting for 2% of the total of stocking area.
VFM