Markets
Pangasius exports face difficulties as China tightens the quarantine frozen seafood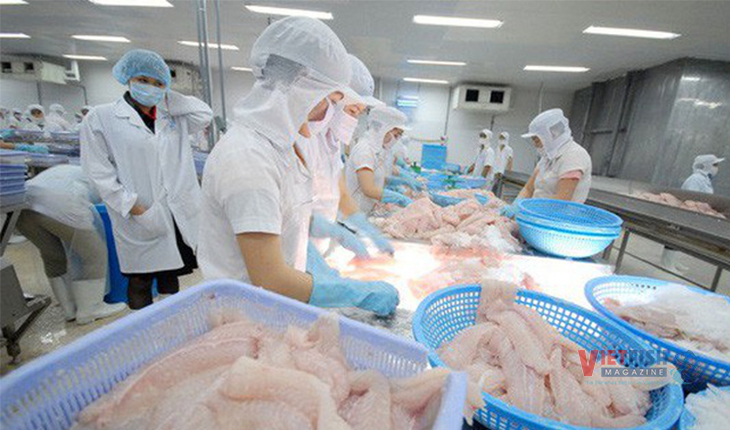 The new process of quarantine of frozen imported food applied by the Chinese Government has resulted in delay in delivery of pangasius orders.
Ong Hàng Văn, Deputy Director of Trường Giang Seafood JSC in Đồng Tháp said that China has just issued a new regulation in the effort to prevent the COVID-19 pandemic, resulting in serious impact of Vietnam's pangasius exports.
"Since earlier this year, the pangasius sector has been facing difficulties. It had bounced back just a few days before coping with another challenge. Over the last week, when the new regulation became effective, prices of pangasius fillet dropped to 1.8 USD/kg from 2.2 – 2.3 USD/kg before. Upon the new regulation, frozen imported products such as frozen pangasius must be checked three times for COVID-19 detection. Every single crate must be checked by the General Administration of Customs, sprayed with disinfectant, and accepted and certified by a third party before being sold in the Chinese market. This process takes buyers 1-2 months to receive a container of products, plus other costs must be charged; therefore, they have to delay their orders", said Văn.
According to VASEP, as of mid-October, the total export value of pangasius to China reached $385.9 million, accounting for 34.4% of the country's total pangasius export value. There are more than 130 Vietnamese companies exporting pangasius products to China.
VFM