Markets
Pangasius exports saw the highlights in China and Hong Kong in the first 11 months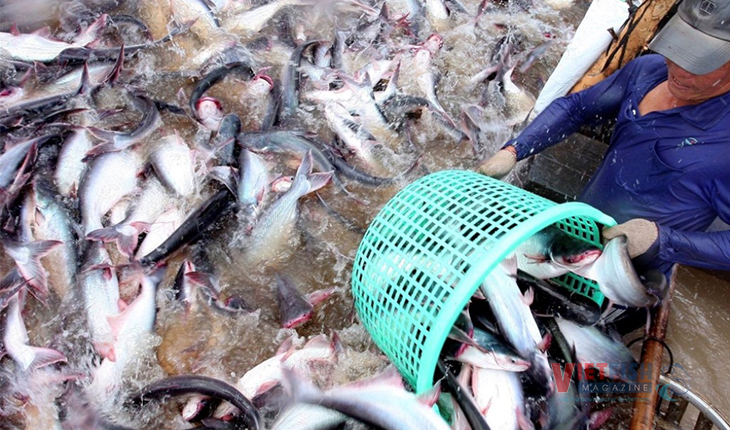 In November 2029, the pangasius exports experienced a 20% decline from last year with decreases being recorded in most importers. The Chinese and Hong Kong markets were considered the "saviors" to prevent sales from falling further. By November 2019 total pangasius export value reached US$1.81 billion, down 11% from last year.
China- Hong Kong
In November 2019, Vietnamese pangasius exports to the Chinese and Hong Kong markets reached US$66.11, accounting for 37.8% of total sales of the species to the world. Obviously, China really highlighted in the picture of Vietnam's November pangasius export as the biggest partner of Vietnamese companies.
There are various products for exports such as frozen fillet pangasius (HS 030462), frozen salt butterfly-cut whole fish (HS 030564), dried pangasius float (HS 030572), frozen pangasius float (HS 030399), frozen round-cut pangasius (HS 030324), frozen whole fish (HS 030324), frozen pangasius stomach (HS 030399), frozen pangasius fillet (HS 160419), frozen grilled pangasius (HS 160420), frozen Nugget-cut pangasius (HS 160419).
Export prices were different, relying on various products. The lowest was frozen butterfly-cut whole fish with US$1.05/kg. The frozen nugget-cut pangasius ranged at 5.89 – 6.85 USD/kg. The frozen salt butterfly-cut whole fish was sold at 6.05-8.85 USD/kg averagely. The Chinese market has been attracted to the most Vietnamese companies in 2019.
US- EU
In November 2019 the pangasius market saw a year-on-year decline in sales to both the US and EU to 60.2% and 36% respectively. The pangasius value reached US$258.5 million in the US market (down 47.7%) and US$217.6 million in the EU (down 0.1%) by November 2019. Such single markets as the Netherlands, England, German, and Belgium experienced unstable sales, even double digit decrease was recorded in some months of the second half of the year. Once positive growth in the first months of the year, this stimulated the negative growth at the end of November 2019.
ASEAN
Pangasius export value to ASEAN reached US$180 million, down 1.4% by November 2019, with the year-on-year increases in sales being recorded in Thailand and Malaysia by 2.8% and 12.% respectively. As of the third quarter of the year, the export to some regional markets saw slower growth including Thailand, which led to gradual decrease and halt. Exports to Malaysia and the Philippines were stable and expected to experience light rise in the last months of the year.
Thus, by the end of November 2019, Vietnamese pangasius remained the negative growth from last year regardless of the brightest markets China and Hong Kong. The price of raw material pangasius in the Mekong Delta fall this year to the very low level, which somehow had a bad impact to the companies' export value.
VFM