Markets
Pangasius exports suspend due to Ukraine invasion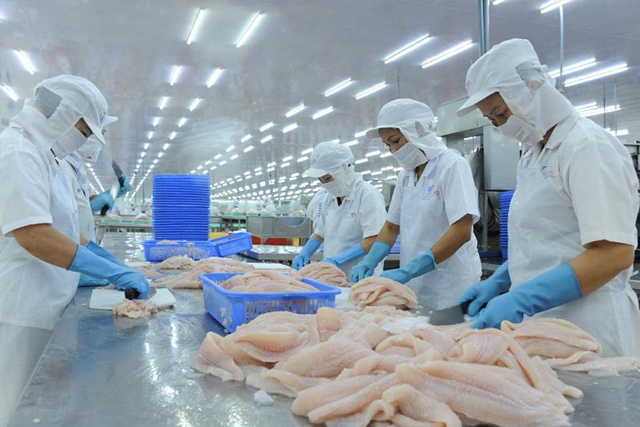 In 2021, Russia was one of the potential markets and caught the spotlight in Vietnam's total sales of pangasius, reaching a USD 32.5 million worth, up 72.5% as compared to the same period last year. However, Vietnam has been facing difficulties in exporting pangasius to this market since earlier this year.
There were five enterprises exporting Vietnamese pangasius to Russia earlier this year. However, pangasius exports to this market reached USD 2.18 million, down 29.8% from the same period last year.
In 2021, Vietnam increased their purchases of frozen fillet pangasius from Vietnam sharply, making Vietnam become one of the biggest three providers of white meat fish after Argentina and China. Vietnam was the only supplier of frozen pangasius to the Russian market.
Since earlier this year, especially after Russia launched a special military strategy in Ukraine, Vietnam's exports of pangasius to Russia have been suspended and faced serious difficulties.
According to comments made by some big pangasius exporters to Russia, after a series of financial sanctions given by the Western countries against this country, Russia's rubles fell by 30% to 95 per US dollar, the lowest worth ever. Due to a sharp decline of the ruble, many exporters didn't want to pay the orders. Payment through banks has been ejected. Some exporters have accounts in other countries, and yet payment has not been easy.
Enterprises have halted signing contracts for pangasius exports to Russia even though many importers want to continue their buying without any interruption.
Shipping lines have made announcement of suspending container shipment to Russia due to highly potential risks of being detained at Rotterdam before proceeding to the two big ports of Russia, Saint Pertersburg and Vladivostok.
Prices of pangasius materials in the Mekong Delta have increased up to 32,000 vnd/kg due to scarcity. Enterprises have found difficulties in buying materials due to a sharp increase in prices. Other major markets are in high demand for imported pangasius; however, factories lack of materials for processing.
VFM