Markets
Promote export of agricultural products to the US market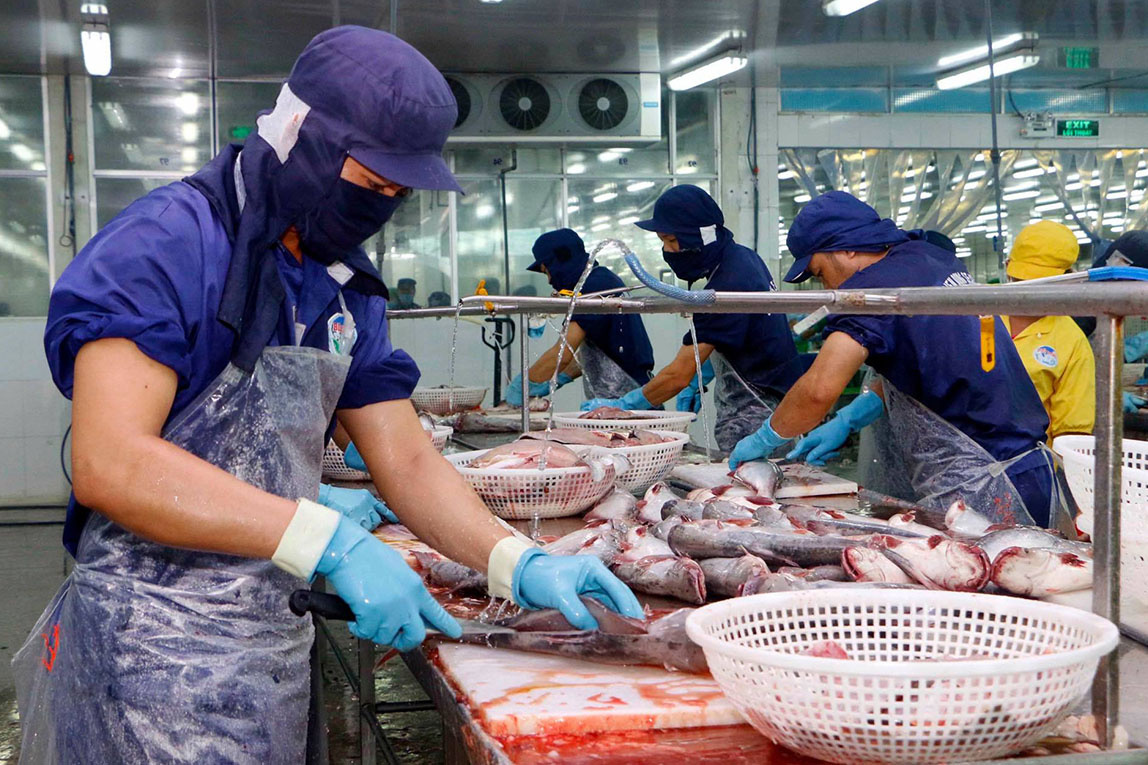 At the meeting and working session with the new US Ambassador Marc E. Knapper on the afternoon of April 13, Minister of Agriculture and Rural Development Le Minh Hoan affirmed that Vietnam is always ready to promote cooperation programs to solve problems. difficulties in agricultural trade between the two countries in the coming time…
According to the Ministry of Agriculture and Rural Development, out of 11.9 billion USD of agricultural, forestry, and fishery exports to the US in 2021, seafood export turnover ranks second after wood products, with a value of over 2 million USD. 05 billion USD, up 26.2% compared to 2020. In the first 3 months of 2022, the US is still the largest export market for Vietnamese agricultural products, with a turnover of 3.5 billion USD, accounting for 27.1% of total agricultural exports in the first quarter of 2022.
Sharing at the meeting, the new US Ambassador Marc E. Knapper said that Vietnamese seafood and wooden furniture are very popular and trusted by American consumers. Currently, Vietnamese export enterprises are only able to exploit the Asian-American market – although the percentage of Asian-Americans in the US is still not high. Meanwhile, the Native American and Latin American markets have not yet been exploited much by Vietnamese enterprises, so there is still great room for the growth of Vietnamese agricultural exports here. Along with that, at present, the US is favoring frozen goods, which can be preserved for a long time and are convenient. Therefore, Vietnamese businesses can promote products that can be preserved for a long time and are ready to be processed.
At the same time, before the mention of Minister Le Minh Hoan on the issue of overcoming the IUU "yellow card"; Ambassador Marc said, this is an issue the US wants to cooperate with to provide the Government of Vietnam with tools and methods to overcome this problem because it not only affects trade but also an environmental issue.
VFM