Markets
Pangasius exports to the UK reached $42 million by mid-August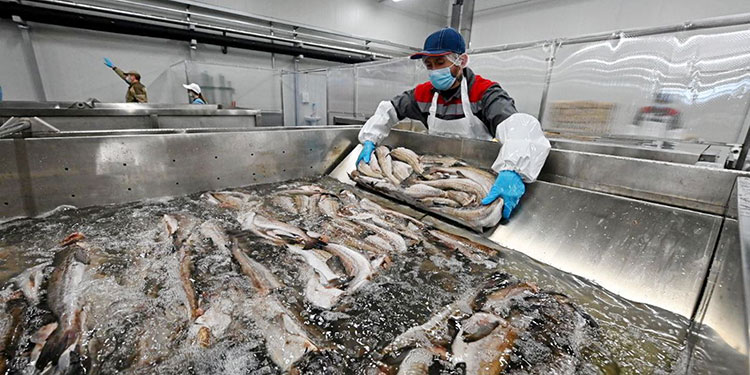 By mid-August, Vietnam achieved nearly USD 2 million from exporting pangasius to the UK, down 41% from the same period last year of USD 3 million, accounting for 3% of the density. The accumulated value of pangasius exports as of Aug 15 reached USD 42 million in the UK, down 2.4% from the same period last year, however, a slighter drop than major markets such as the US, EU, and China.
Frozen pangasius fillet HS 0304 has remained as the key item sent to the UK, with a USD 15 million worth being achieved in Q2/2023, down 15% y-o-y. The total pangasius export value to the UK reached USD 33 million in the first half of the year, up 2.9% y-o-y.
The average price in the UK remained under 3.3 USD/kg in the first seven months of the year. After falling to 2.7 USD/kg in June, pangasius export prices inched up to 2.8 USD/kg in the next month. Vietnam sent more than 1.4 thousand tons of pangasius to the UK in July, down 11% y-o-y, up 5% from June and 138% from January this year.
The UK was one of a few markets where positive growth was seen while most of the others reduced purchasing Vietnamese pangasius due to global fluctuation. 
Inflation has been the biggest challenge of the UK and Vietnam's pangasius sector in this market.
VFM