Markets
Pangasius prices slightly increased in August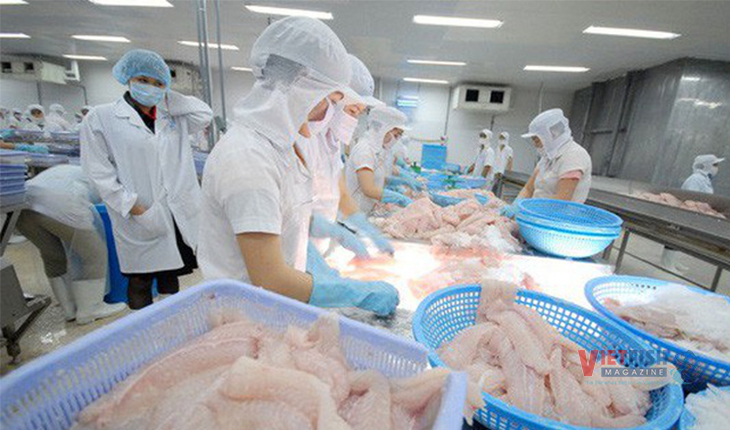 After consecutive months of decline in prices, the pangasius sector saw a slight increase in August. However, the business keeps stagnant due to slow exports with just a few amount of new orders, a larger number of unsold stocks and low exporting prices.
According to Agrotrade, prices of pangasius material in provinces of the Mekong Delta slightly increased in August, about 200 dong/kg compared to the previous month, with pangasius type I (700-900g/pc) ranging between 17,500 and 18,000 dong/kg.
In general, the market is stagnant due to slow exports with a few of new orders, a large amount of unsold stocks and low exporting prices.
The COVID-19 pandemic has been affective the imports and exorts of processing companies in the cpuntry. Prices of pangasius are forecasted to remain in the face of global impact following the pandemic.
Exports of pangasius was estimated to reach $121 million in July, bringing a total of export value in the first seven months of 2020 to $838 million, down 26% compared to the same period last year.
As forecasted by the Ministry of Agriculture and Rural Development, pangasius exports will increase because seafood is necessity which is always in the demand in defiance of prolonged pandemic. This may result in a possible recovery of the market after the pandemic.
Actually, the Chinese market has started to bounce back, thus, some companies are focusing on exporting to China which is considered an important leverage for pangasius exports recovery.
Besides, as EU will start opening its market, companies should ramp up exporting to this market. As for ASEAN, Japan and Russia, they should build up a suitable approach method.
However, the covid-19 pandemic is overwhelming in major markets such as the US, EU and Brazil, exports of pangasius in quarter in-pond nursery will continue to decline.
Besides, prices of pangasius material in the Mekong Delta will remain in the face of global impact. The Covid-19 pandemic has been badly affecting imports and exports of domestic pangasius processing companies.
If epidemics could contain the coronavirus in quarter II of 2020, resulting in reopen of production and trading, pangasius would have an opportunity to bounce back.
VFM