Markets
Prices of exported pangasius went beyond the peak of 2019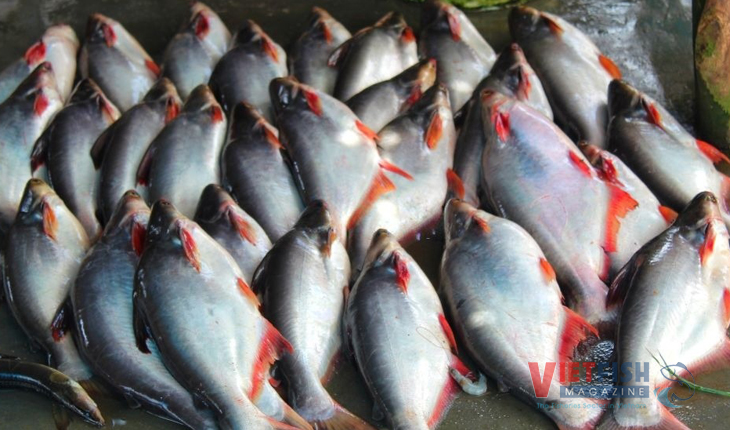 After prices of pangasius material reached a new record high in late quarter I of 2022 in the Mekong Delta, the average prices of the exported frozen pangasius fillet in most markets skyrocketed. The global pangasius market is in an upward trend with more and more orders being placed but materials are in short supply.
Prices of pangasius material and exported material increase
According to VASEP, prices of pangasius material in quarter I skyrocketed, leading to an increase in the average price of exported frozen pangasius fillet up to 3.2-3.4 USD/kg.
The highest average price was recorded in the US market with over 4.5 USD/kg, higher than the peak in 2019.
The average price of exported pangasius fillet in the Chinese market was higher than it had been last year, ranging between 2.4 and 3.25 USD/kg (it was 1.9-2.7 USD/kg last year).
Besides, prices of exported pangasius in other markets were good. Prices of frozen pangasius fillet going to the EU ranged between 2.9 and 3.45 USD/kg. Prices in the Netherlands, Germany, Belgium, and Spain also increased as compared to the same period last year.
The increase in pangasius material has motivated farmers to stock; however, costs of feed, broodstocks, and material have increased as rapidly as selling prices. Thus, farmers and enterprises have not gained much profit so far. Fortunately, sales will be better in the next quarters.
General Director of Vĩnh Hoàn Corporation (ticker symbol: VHC) Ngô Vi Tâm said that pangasius prices would continue to rise till the end of this year. The Corporation's selling prices have been increasing gradually. Some orders have been placed for quarter III, while some have been signed for the whole year. The Corporation may see a 25% increase in sales of pangasius this year.
According to the Directorate of Fisheries, by March, the stocking area of pangasius was equal to 94% of the same period last year. The harvest output reached 350 thousand tons, up 8.8% from the same period last year. In some main farming areas of pangasius such as Đồng Tháp, the total farming area reaches only 94.6% and the intensive farming area of Vĩnh Long has decreased by 22.9% from the same period last year.
As forecasted by VASEP, the scarcity of material will continue until the end of quarter II. Prices of pangasius size 0.7-0.8 kg/pcs are ranging between 31,000 and 32,500 VND/kg and prices of pangasius size 1-1.2 kg/pcs are 32,000-34,500 VND/kg. As compared to the same period last year, prices of pangasius material increased further 8,000-10,000 VND/kg, up 20% from late 2021.
Avoid overproduction
VASEP gave a warning that enterprises and farmers must carefully calculate and balance the stocking area, amount of stocked fish, and market fluctuation so as to avoid the supply crisis that happened a few years ago.
Chairwoman of the Board of Directors of Vĩnh Hoàn Corporation Trương Thị Lệ Khanh shared that Vĩnh Hoàn as well as foreign importers have been worried about a price slump as in 2019 when prices of material fell down sharply, quality of broodstock reduced, and Vietnam lost their exclusive position in the global market.
During the pandemic, Vĩnh Hoàn increased the prices of material and tried to hold them and prevent the slump as in 2019.
The Corporation negotiated with importers that if sales contracts were not performed, processing factories would put products in storage. There are not many stockpiles in the world due to the Covid-19 pandemic, resulting in a possible push in pangasius prices amidst the recovery of demand.
VFM