Markets
Prices of pangasius have bounced back strongly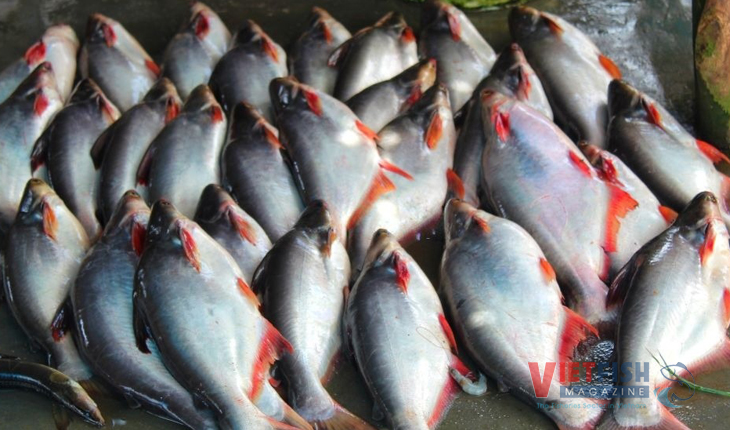 According to the Agrotrade, the domestic prices of pangasius material in the Mekong Delta provinces have bounced back strongly in October 2020, with prices ranging between 21,000 and 22,000 dong/kg (pangasius type I – 700-900g/pc), up around 4,000 dong/kg compared to the same period last year.  
The pangasius market is busier when factories have entered more sale contracts with outsiders in the face of short supply. The demand for importing pangasius in major markets has bounced back after a while of standing still.
According to VASEP, imports of pangasius in some major markets have increased since late quarter III, with a vast majority of sales being recorded in China – Hongkong, resulting in an increase in prices of pangasius material.
In particular, in September, China – Hongkong and the US have been the largest destinations of Vietnamese pangasius, accounting for 50% of the total pangasius export value in 133 markets.
Despite accounting for a high density of the exported pangasius, sales of this species in the US haven't bounced back and stabilized after the covid-19 pandemic.
On the contrary, strong sales of pangasius have recorded in the Chinese – Hongkong market since late September and early October.
According to information from some major pangasius exporting companies to this market, orders have inexplicably been placed in defiance of Chinese National Day (Oct 01).
The exporting prices of pangasius have increased. Prices of exported frozen fillet rose by 2.35-2.35 USD/kg in January 2020. In February and March, prices of frozen pangasius fillet ranged at less than 2.2 USD/kg and such price remained until the end of Quarter II, 2020.
According to the Agency of Foreign Trade, pangasius accounts for 38.1% in quantity and 17.23% in value of the country's seafood exports. According to a report by BIDV Securities Joint Stock Company (BSC), the demand for this species is forecasted to grow in quarter IV of 2020 and 2021.
Exports of pangasius to major markets are lower than the average output of four years. BSC expects the demand to bounce back after the COVID-19 pandemic is contained.
VFM