Markets
Seafood export declined significantly in China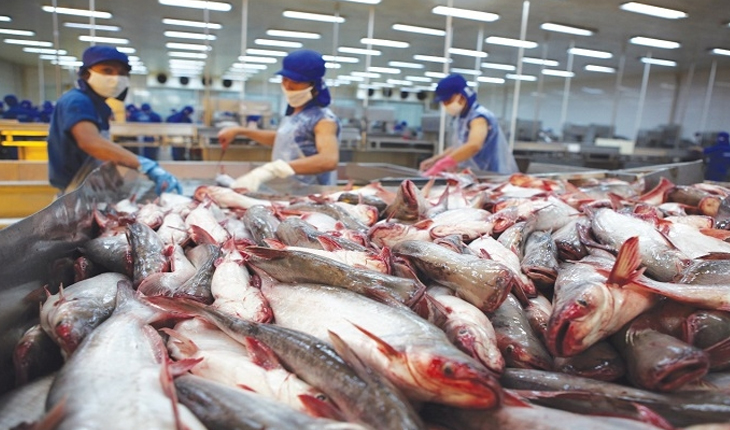 According to VASEP, seafood exportation to China in the first five months of 2021 decreased by 6%, reaching 405 million USD. The value fell as China increasingly tightened the coronavirus inspection on frozen seafood imported from other countries, causing Vietnam's seafood exports to this market to decrease continuously in the past 2 months.
From April 2021, seafood exportation to China decreased by 11%, in May continued to fall further, down 22%. In which, exportation fell sharply in all major product groups: shrimp down 35%, marine fish (except tuna) down 23%, pangasius down 5%
By the end of May, shrimp exports to China decreased by 19%, reaching 137 million USD, accounting for 34% of seafood export value to this market. Pangasius surpassed shrimp, accounting for 41% export value, reaching 165.5 million USD and accounting for 17% of total seafood exports. The items with high growth are tuna and bivalve mollusks (up 60% and 20% respectively) but account for a very small proportion of turnover, less than 1%.
According to VASEP, the export turnover of fresh/frozen products to China has decreased significantly while exports of dried and processed products have increased. Accordingly, the export of fresh/live/frozen black tiger shrimp decreased sharply by 25% in May and 26% in the first 5 months of the year, reaching 46 million USD, while processed black tiger shrimp increased by 278%, reaching 1.4 million USD.
Exports of frozen vannamei to China in the first five months of the year increased by 2%, reaching $67 million, while exports of processed vannamei increased by 173% to over $6 million. It is known that vannamei exports accounted for 54% of total shrimp exports value. 
Meanwhile, marine shrimp exports to China in the first 5 months of 2020 accounted for 22% of shrimp exports value but this year the value has declined 58%, accounted 11% of the total export value, reaching 15,6 million USD. This situation happened because frozen shrimp exports fell by 85%. In return, exports of dried shrimp increased nearly 6 times, processed shrimp increased by 67%. For pangasius, the export of frozen fillet products decreased by 12% in the first 5 months of the year, reaching 118 million USD, frozen pangasius increased sharply by 78%, reaching nearly 47 million USD.
For other exported marine fish (except tuna), dried fish is the most popular product, accounting for 50% of the export turnover of marine fish with 35 million USD in the first 5 months of this year, up nearly 6%. However, in May, exports of dried fish to China fell by 48%. Other processed products value increased by 53% while exports of fresh frozen fish decreased by 42%. Export of fish cakes and surimi products also increased sharply by 43% in May and the first 5 months of 2021 reached 23 million USD, up 13%.