Markets
The Cà Mau crab capital is seeking new market amid Covid-19 epidemic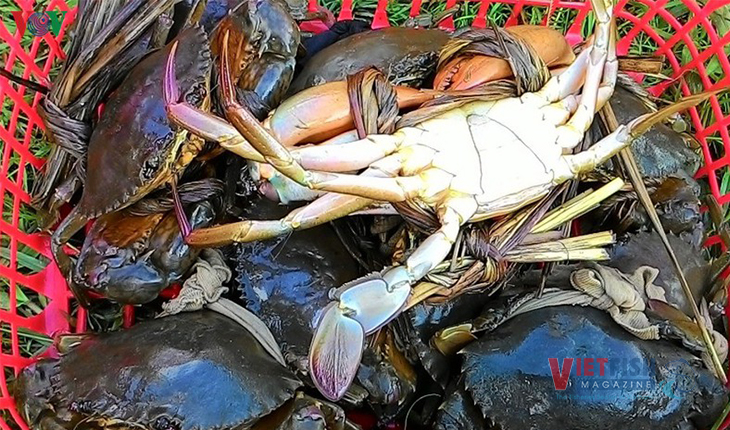 Farmers of the Cà Mau crab capital are looking for new markets of Thailand and Singapore after a sharp fall in crab price due to the Covid-19 epidemic.
China is reducing its purchase of Vietnam's agricultural products following the bad impact of the Covid-19 epidemic. Vietnam's crab, which is a favorite food in China, is seeing a sharp fall in price, making local traders stop their purchases due to lack of buyers.
Sharp fall in price
Crab farmers in Năm Căn district of Cà Mau province are suffering from continuous sharp fall in price these days. Farmer Lữ Minh Thảo (in Tam Giang commune of Năm Căn district) said that five or four days before Tet Holiday, traders came to his house to buy crab at 750,000 – 800,000 dong/kg. Since the Covid-19 outbreak, the price has been falling and traders have stopped buying crab. This has affected our income.
"Price of crab is ranging around 150,000 dong without any trader. Some households are having difficulties in managing money to cover the loan", said Thảo.
Price of crab in Năm Căn stays at 300,000 dong/kg, even crab grade A is just more than 200,000 dong/kg. Crab price usually declines after Tet Holiday every year but this is the first time farmers have experienced such sudden and sharp fall. Price of commercial crab is 30-40% lower compared to the same period last year.
Difficulties in exports have resulted in this fall with the Chinese market taking account 80% of Năm Căn's exports refuses to buy.
Deputy Director of the South Crab Ltd., Co Trần Thanh Dũng shared his opinion that "competent authorities are suggested to create favorable conditions for traders and local farmers to seek another market like Thailand or Singapore. It is not only to deal with the on-going epidemic but also expand the market without depending so much on China".
New market in need
According to statistics by the Agriculture and Rural Development Office of Năm Căn, the district has nearly 25,000 hectares of shrimp-crab farming area, bringing in the annual output of 5,000 – 6,000 tons of commercial crab.
The Covid-19 outbreak in China has badly affected local farmers' livelihood and companies' business in this salt-water land.
Mr Phạm Trường Giang, Head of the Economy-Infrastructure Office of Năm Căn, said "Crabs have been exported through the border gate. We hope that the provincial officials can work with the Ministry of Trade and Industry to help farmers contact buyers. Local retailers are not able to make transactions and authorities can just give comments and recommendations but directly look for importers".
If the Covid-19 epidemic prolongs, Cà Mau farmers will suffer from further difficulties in crab production and trading. They are looking forward to receiving support and solutions from related authorities and sectors.
VFM