Markets
Vietnamese shrimp exports to China bounce back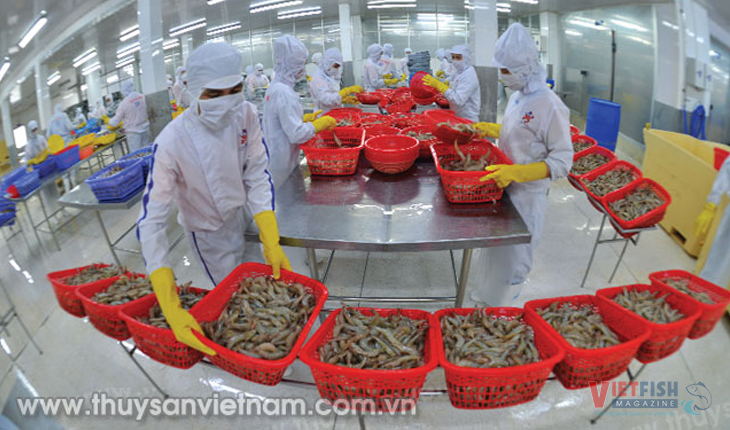 After a plunge in quarter I of 2020 due to the impact of the coronavirus outbreak in Wuhan, Vietnam's shrimp exports to China are on the road to recovery in Quarter II, up 13.5% from last year, according to Vietnam Association of Seafood Exporters and Producers (VASEP).
The accumulated value of sales of Vietnamese shrimps to China reached $226.7 million in the first six months of 2020, down 2.9%. In Quarter I of 2020, China was the worst-hit country by Covid-19 pandemic, which was then better contained in the following quarter.
The interruption of supply chain was recovered, resulting in higher demand for imported seafood, including shrimps.
China is the biggest destination of Vietnam's black tiger shrimp, which accounts for 32.7% of the country's shrimp exports while white leg shrimp accounts for 39.1% and marine shrimps do 57.2%.
Exports of white leg shrimp and black tiger shrimp to the Chinese market decreased in the first half of 2020, only marine shrimp exports jumped by 137%, especially dried shrimp increased by 1,812%.
Vietnam's sales of shrimps to China is forecasted to increase in Quarter III this year by VASEP, compensating for the decreasing demand from Ecuador and India. Exports of Vietnamese shrimps to China is expected to increase by 7% in 2020.
According to VASEP, Vietnam's shrimp sector should proactively control and survey disease outbreaks (paying attention to the environment of grow-out ponds, post larvae and nutrition) so that exported products satisfy requirements of food safety and safety during disease outbreaks when going to either China or other markets.
VFM