Markets
Tiền Giang: Shrimp price fell due to oversupply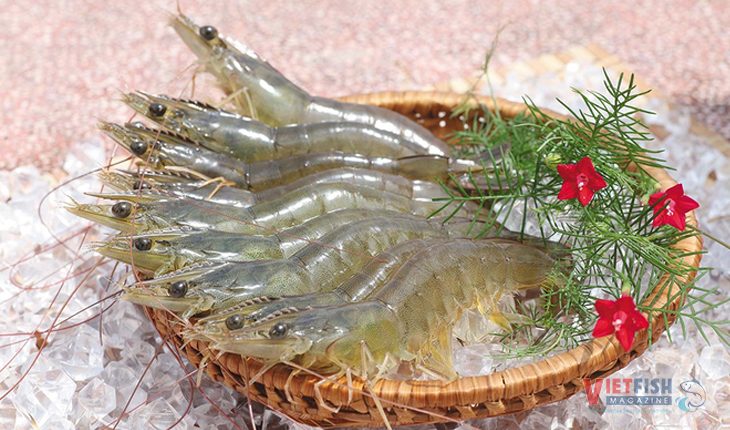 Recently, the COVID-19 pandemic has become complicated in many Northern provinces. A wealth of shrimp-farming households in Tiền Giang province have massively harvested because they were afraid of the pandemic break out and struggling output. This led to oversupply, making the price of shrimp fall and no high profit for farmers.
According to shrimp-farming households, this season had favorable weather which favored shrimp farming areas, particularly whiteleg shrimp with a considerably high volume of shrimps. However, due to the fact that the pandemic has become complicated recently, especially in Northern provinces, farmers were afraid that there would be no output, no transportation, merchants would not come to trade, factories would stop their process, etc. Therefore, many households have harvested in haste and nearly sold off shrimps.  
Harvested shrimp production increased dramatically and factories did not consume all of it, making shrimp prices here significantly drop to 120.000 – 130.000 VND/kg, a decrease by 25.000 VND/kg on average compared to last month. With this price range, shrimp farmers had a bountiful harvest but no high profit compared to several previous seasons. Moreover, this shrimp harvest was not as profitable due to high input costs, including high costs of feed, facilities, etc.
Tiền Giang has about 4.000 ha of saltwater shrimp farming ponds so far, which are based in Tân Phú Đông commune and Gò Công Đông commune. This area includes 90% ponds raising whiteleg shrimp (Litopenaeus vannamei). Especially, for 10% of the total area of marine shrimp farming under the high-tech model with production linking with enterprises, all of them achieved high efficiency.
VFM