Markets
Trà Vinh: Price of commercial clam slumps, poor sales occur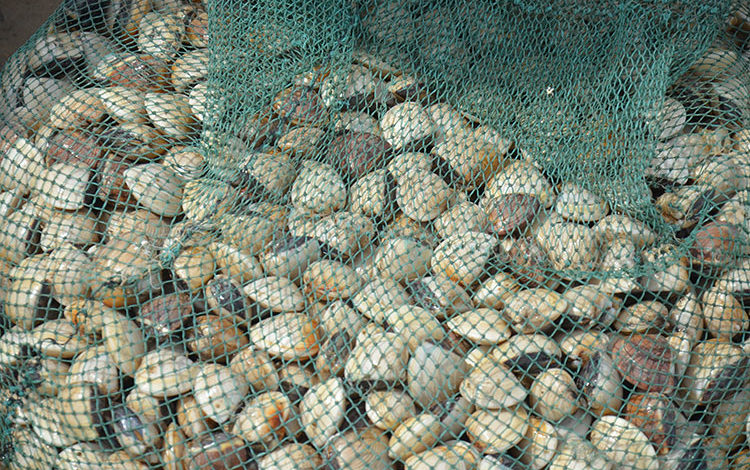 The price of commercial clam has stayed at 16 thousand dong/kg over the last month, down by half from earlier this year.
Phạm Văn Trường, Director of the Tiến Thành Clam farming Cooperative, shared that the cooperative would harvest about 300 tons of commercial clam this year. However, the profit was under expectation due to the extremely low price.
A clam farming cooperative in Trà Vinh planned a farming area, applied an organic clam farming technique and looked for businesses as buyers. However, farmers have found it hard to sell clams.
Huỳnh Văn Hoàng, Director of the Long Thành Agricultural Cooperative said that the price of commercial clams reached 30-32 thousand dong/kg in April. However, when clams weighed up to the same size in early May, the price started to decline and now there are not any traders coming to buy commercial clams.
The Long Thành Agricultural Cooperative was granted an ASC Certificate for their clam product in March 2023. This has affirmed that clams are cultured in accordance with responsibility, environmental protection and quality assurance. Nevertheless, the Cooperative has been struggling in marketing and exporting clams as they can't find any importing country.
There are seven clam cooperatives in Trà Vinh province with more than 2,000 members and about 3,500 ha of coastal alluvial soil. There are two cooperatives in Long Hòa commune of Châu Thành district, Tiến Thành and Long Thành, with a total farming area of 280 ha. However, just about more than 140 ha are being exploited and about 850 tons of clams are produced per year.
Trà Vinh's agriculture sector aims to rear clams effectively and sustainably by planning the farming area, applying technical procedures, and building a trademark. This is the way to connect with businesses and develop the clam sector in the future.
VFM