Markets
Tuna exports dip in quarter II/2022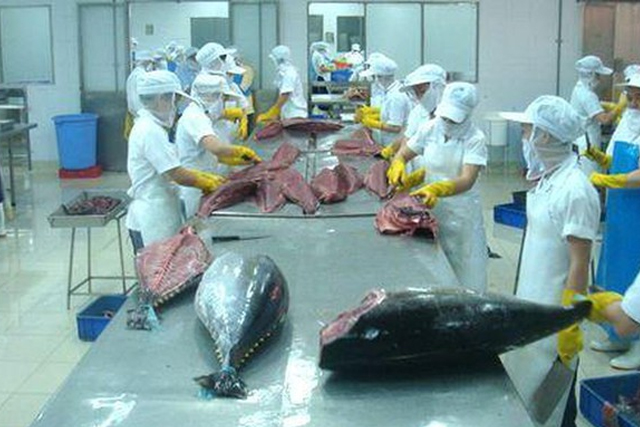 According to the General Department of Vietnam Customs, Vietnamese tuna exports to the EU slump consecutively in quarter II of 2022. However, thanks to a good growth in the first three months of the year, the accumulated value of the first half of 2022 increased by 4% as compared to the same period of 2021, reaching over USD 77 million.
Among tuna products going to the EU, exports of frozen tuna meat/loin HS0304 increased but the growth rate was slow. Exports of canned tuna rose slightly as compared to the same period. Meanwhile, exports of fresh and frozen tuna HS03 (except for HS0304) and other processed tuna HS16 continued to decrease.
Germany, Belgium, and the Netherlands were the top importers of Vietnamese tuna among the EU countries in the first six months of the year. While tuna exports to Belgium and the Netherlands have remained a good growth for the last three months, exports to Germany fell down constantly. This resulted in a 1.8% decrease in the export value of Vietnamese tuna to Germany as compared to the same period of 2021.
According to businesses, the first months of the year is a good time to boost sales to the EU market due to preferential tariffs upon the EVFTA. However, the sharp increase in fuel prices affected the output of wild-caught tuna of the country this year, resulting in a short supply of tuna material in accordance with FTA's rules of origin. Moreover, the certification of Vietnamese products in accordance with EVFTA's forms was not well controlled, leading to late delivery to the EU. That was one of the reasons that slowed down the growth of Vietnamese tuna exports to this market. The exports are forecasted to fall constantly in the next few months.
VFM