Markets
Vietnam brings in more than $41 billion from exporting agricultural products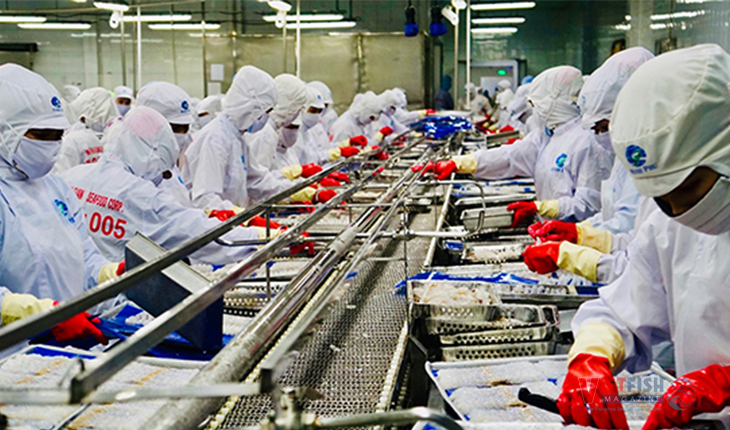 2020 has been a long hard year for Vietnam's agriculture industry, especially after serious impacts of the covid-19 pandemic on exports of agro-forestry-fishery products. However, the country impressively brought in more than $41 billion from exports.
According to updates by the Ministry of Agriculture and Rural Development, Vietnam brought in $41.2 billion from exporting agro-forestry-fishery products, up 2.5% as compared to the same period last year. The exports of agricultural products reached $18.54 billion, down 0.5%; sales of fishery products reached $8.47 billion, down 0.8%; and sales of forestry and woody products reached more than $12.8 billion, up 13.4%.
The Ministry's representative said that the industry has been dealing with technical trade barriers in 2020 related to food safety and quarantine regulations imposed by Thailand, China, Australia, the US, the EU, Indonesia, Korea, Japan and Taiwan.
However, besides achievements, there have been some unsolved matters such as unsustainability, unsteady growth, unsatisfaction of the requirements of the centralized, large-scale and high standard production from global markets.
Despite remarkable achievements, the preservation and deep processing have not met practical requirements, the supporting industry has not developed, and loss after harvest is high.
In 2021, the industry will continue to cooperate with the Ministry of Industry and Trade, institutes, and companies to strictly follow up the supply, demand and prices of significant products (rice, pork, vegetable, seafood, sugar, salt) to balance the supply and demand so as to assure domestic food security, remain exports, and enhance the quality of market forecasts.
As for the international market alone, the industry will take advantage of FTA, especially the CPTPP and EVFTA to boost exports of main agricultural products. The industry will remain and develop the Chinese market; penetrate into the agricultural product market in Japan, Korea, India, the EU, Middle East, and Argentina; and select suitable products to enter potential markets such as Russia, Middle East, Africa, and ASEAN.
VFM