Markets
Vietnamese pangasius conquers over 140 markets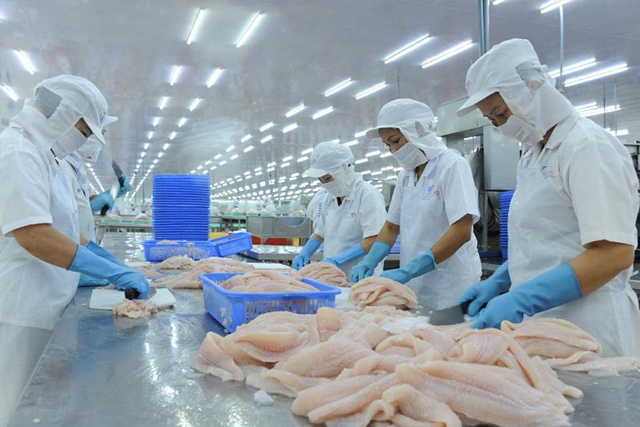 In 2022, Vietnamese pangasius conquered 140 markets. This was written in the Report of the Pangasius sector by VASEP.
VASEP anticipates that Vietnamese pangasius still can see opportunities in 2023. Pangasius accounts for 16-20% of Vietnam's total seafood export value and has entered markets with stringent regulations in food safety such as the US, EU and those who are not fan of farmed fish like Japan.
Due to the Covid-19 pandemic, pangasius exports fell to the lowest level in 2020 with nearly USD 1.5 billion worth, down 26% from 2019.
In 2021, even though the market started to be back to normal, Covid-19 surges appeared continuously in Vietnam with a peak in quarter III of 2021 causing a disruption in the whole commercial supply chain of seafood. The pangasius sector was hardest hit. Thus, despite a 8% recovery, pangasius export value just reached over USD 1.6 billion.
In 2022, Vietnam's tuna exports achieved a record with USD 2.4 billion worth. After the pandemic peak, the country had to face a large amount of inventory, and yet the production and processing started to recover, and demand from most of the markets rose. The strike between Russia and Ukraine resulted in a decline in supply of white meat fish in many markets, paving a new opportunity for pangasius to expand its market share.
Global inflation is reducing the demand for seafood all over the world. Vietnam's pangasius exports are inevitably impacted. But with advantages in stable supply and reasonable prices, pangasius exports will remain steady as compared to other sectors and make a breakthrough when the market comes back to normal.
VFM